In 2017, marketing teams require content creation skills more than any other—and they're investing in them. In 2016, 75 percent of marketers increased their content marketing spend. But better content is a waste of money if nobody knows it exists. Which makes a holistic content strategy from ideation to content distribution even more important.
This is harder than it might seem. Marketing influencer Mark Schaefer coined the idea of "content shock" in 2014. He argued that content production will:

… increase exponentially as more and more brands pile in on the action, the rate of increase in content consumption will only increase slightly and then inevitably plateau. This is because we only have so much time with which to consume content. Therefor content marketing will become a victim of its own success, and brands will find that the same techniques become less and less effective each year.— SmartInsights
The point of "content shock" is upon us. Over four million blog posts are published on the Internet every day, while 50 percent of content created gets eight shares or less according to BuzzSumo. This says two things. First, that most content is created without being read or interacted with. Second, that many content creators fail to properly distribute their content. For content to succeed requires strategic content distribution.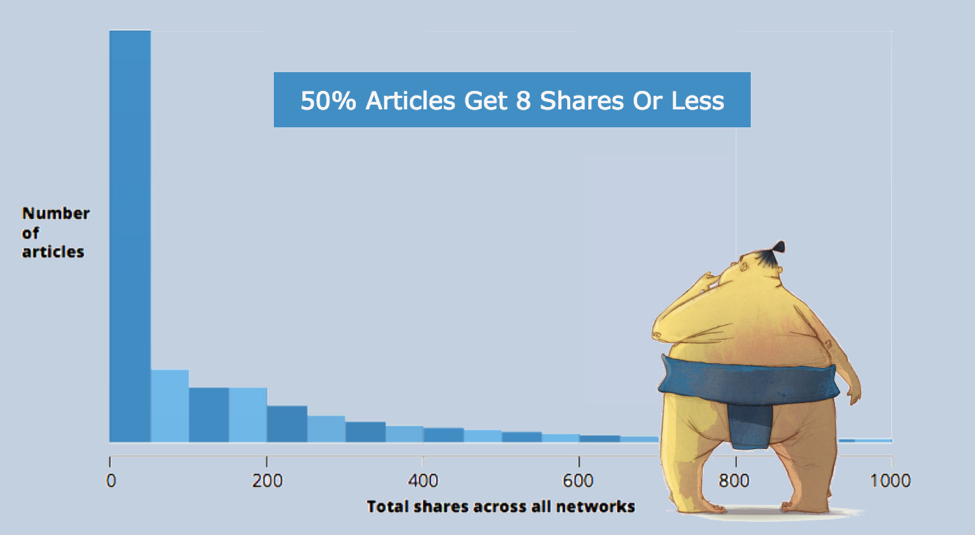 Source: BuzzSumo
The real value of content marketing is in the distribution channels.
— Jayson DeMers, founder of AudienceBloom
If you build it, they will come no longer holds true, if it ever did. Marketers now need to build it, share it, talk about it, optimize keywords, email it, and share it again. Then maybe you'll start getting people to come to your website.
Some people may argue that if you create really amazing content, your job is done. People will find it and love it and share it and come back for more. This is sort of true. If you own a bakery, you need to put your freshly baked triple fudge cake out front in the glass window in order for people to know they want to buy it. If not, they'd probably pick something else in the glass window, even if it's not as good. That cake won't create value for your bakery no matter how delicious it is. The same goes for content: it needs to be out front in the glass window.
This article explains different content distribution methods, how to develop a content distribution strategy, tips for optimizing, and offers tools to make planning and scheduling easier.
Things to Consider
Before developing a content distribution strategy, consider the following: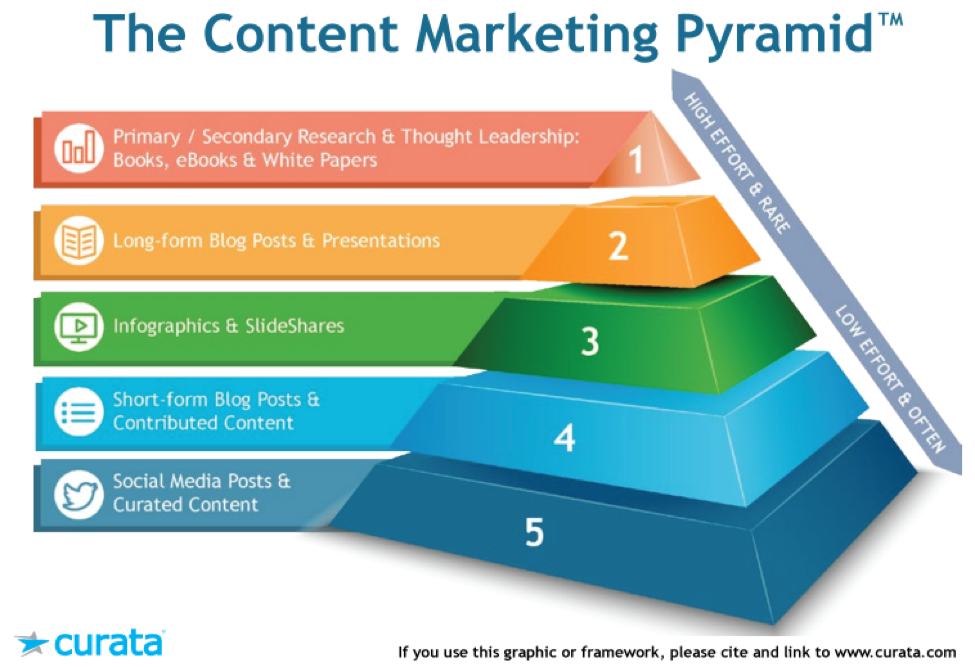 Content distribution should just be one section in your

overarching content strategy

. And there is no one size fits all option to content distribution. Your strategy should be unique to your company.

Consider the goal of your content. Are you hoping your audience will buy your product, interact with more content, or sign up for your newsletter? This will dictate the way you're sharing, where you're sharing, and the frequency.

Who's your audience? Determine your target audience and figure out where they are and at what time to optimize your online promotion strategy.

The digital and content marketing landscape is constantly evolving. Best practices for sharing on Facebook are nothing like what they were five years ago. Be aware of promotional tactics that are no longer effective.
Distribution Options
After defining your content audience and goals, examine content distribution methods to determine which ones are ideal for your organization. Here are the most common content distribution methods in marketing today, and how they can be used in a distribution strategy.

Paid Promotion
Paid is a four letter word to a lot of content marketers. If my content is good enough, why do I have to pay people to read it? The simple answer is, you're not paying people to read it. You're paying people to see your content, the same way magazines pay for prime placement on newsstands.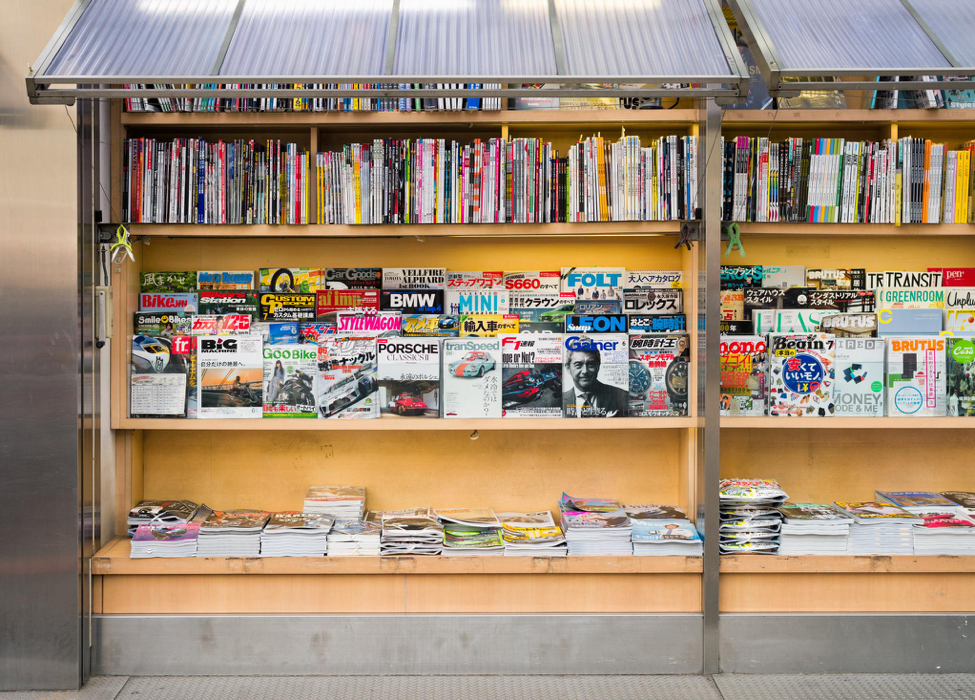 Paid content can help:
Pre-existing content work harder

Get a solid base of eyes on your content

Jump-start sharing of your content
When paying for eyeballs, metrics other than pageviews become more salient. While you can count on those numbers, you're paying for them. "Paid" is an umbrella term that can include anything from paid social to banner ads to pay per click (PPC).
Email Marketing
Email should be the foundation of any content strategy. While not as glamorous as social, email remains the most effective marketing channel there is. Email allows you to send content to people who already have a relationship with your brand. You have more information about them, and more control over how your content is packaged when they first see it.
For this reason, email should be a primary method of content distribution. Segment lists to prevent your audience from fatiguing with emails, and to ensure you only deliver content each audience member finds interesting. 
Email is best for:

Acquiring customers. Em

ail is 40 times more effective than Facebook and Twitter combined. — 

McKinsey

Email is worst for:

Growing your email lists. Because, well, you already have their emails.
Social Distribution
Over 80 percent of the US population has a social network profile. And 94 percent of B2B marketers distribute content on LinkedIn. Social is necessary for content marketing to succeed, and marketers know it.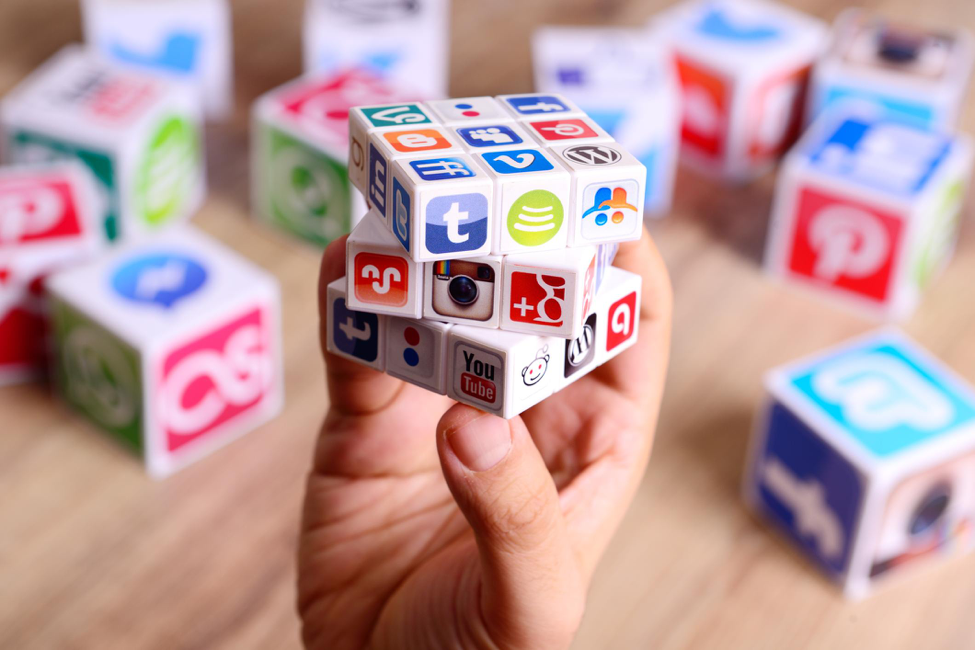 Social distribution works best when shared both organically and via paid options. There are plenty of tools like BuzzSumo or Hootsuite that can determine the best time to share content, where to share, and what kind of messaging is most effective.
Social is best for:

Increasing engagement, buzz, and brand awareness.

Social is worst for:

Bottom of the funnel content meant to sell.
Tips: Social distribution can be overwhelming. Not only are there several big players to advertise on, but the pay to play options are extensive. Don't advertise on social sites your audience isn't on.
Make sure the content you're sharing matches the preferences of the audience on the platform. Advertising on Instagram or Pinterest requires sharing visual content rather than text-heavy content.
PPC (Pay Per Click)
There are two types of pay per click: search engine PPC and content PPC. Search PPC involves paying to rank for keywords on Search Engine Results Pages (SERPs) like Google. Content PPC operates similarly. You pay for your content to show up in the recommended or related articles section of content discovery networks.
PPC is best for:

Serving content to a new audience and helping your company be found.

PPC is worst for:

Sustained, high-value traffic, unless you want to continue paying for it.
Tips: Strong copy and calls to action are vital. Your content will be served up against similar competitor content.
SEO
Is SEO a distribution method? Not really. But ensuring people can organically find your content is. This is about as close as we can get to the idea of someone asking for your cake without finding it from the front glass case. Good SEO means anyone who asks for a chocolate cake is offered a slice of yours. While SEO is a 'free' way to get eyes on your content, it's difficult to do effectively. To start, focus on key phrase research, go in depth in your articles, and create high-quality content. Integrate SEO into your content strategy.
Republish Elsewhere
In addition to the company blog, publish your content on sites such as Buzzfeed, Medium, Slideshare, Reddit, and other third-party websites. (Make sure to link back to your website on these other platforms.) This helps your content gain more visibility, and to drive more traffic to your website.
Influencer Marketing
Search Trends "Influencer Marketing"
While influencer marketing needs its own strategy, your influencer connections can aid in distributing your content. Tactics such as including influencer quotes in your content incentivize influencers to distribute your content to their followers, increasing your content's reach.
Native Advertising
Another way to distribute your content is via paid posts on other media sites. This is a good option for outlets you haven't been able to get published in.

Customer Advocacy
Many brands ask customers for case studies and testimonials. If you're creating a tiered customer advocacy program, try social sharing and interaction as one of the tiers with low incentives. Or ask customer success to encourage your clientele to share your content.
Edelman Trust Barometer, 2017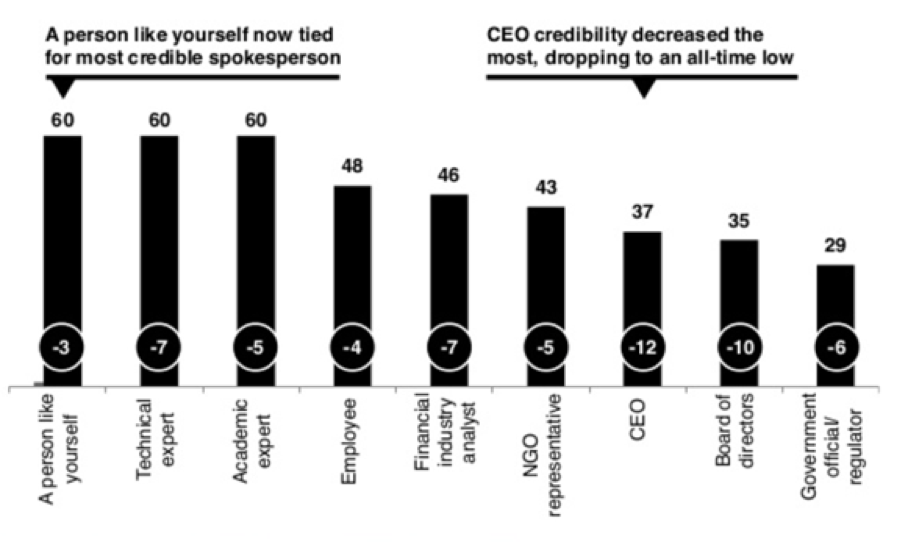 Tips for Optimizing Distribution
Repurpose content so it's in different forms for different distribution channels.

Keep testing; there's no "best practices" for content distribution.

Company employees are an asset. Your email lists and social accounts aren't the only ways to share content with your audience. Ask employees to participate in your content distribution strategy to grow your audience and social engagement for free.

Create a community engagement strategy that aligns with your distribution strategy. By consistently interacting with your audience to form deeper connections with them, you increase the likelihood they'll interact with and share your content.
Tools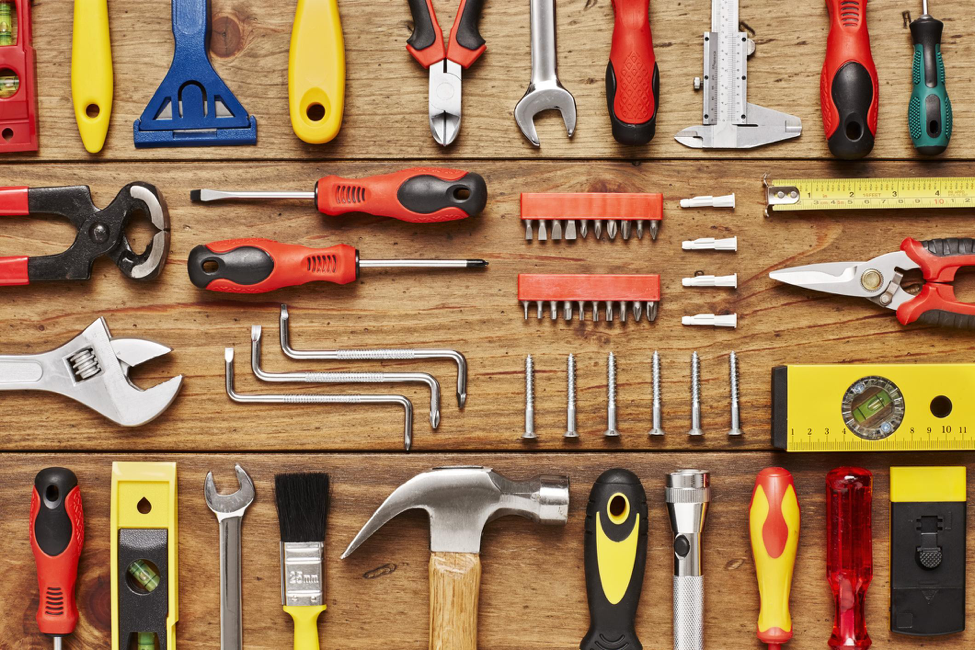 As with anything in the marketing sphere, there are many tools and platforms to optimize a content distribution strategy. Here are some of the essentials:
Create a Content Distribution Action Plan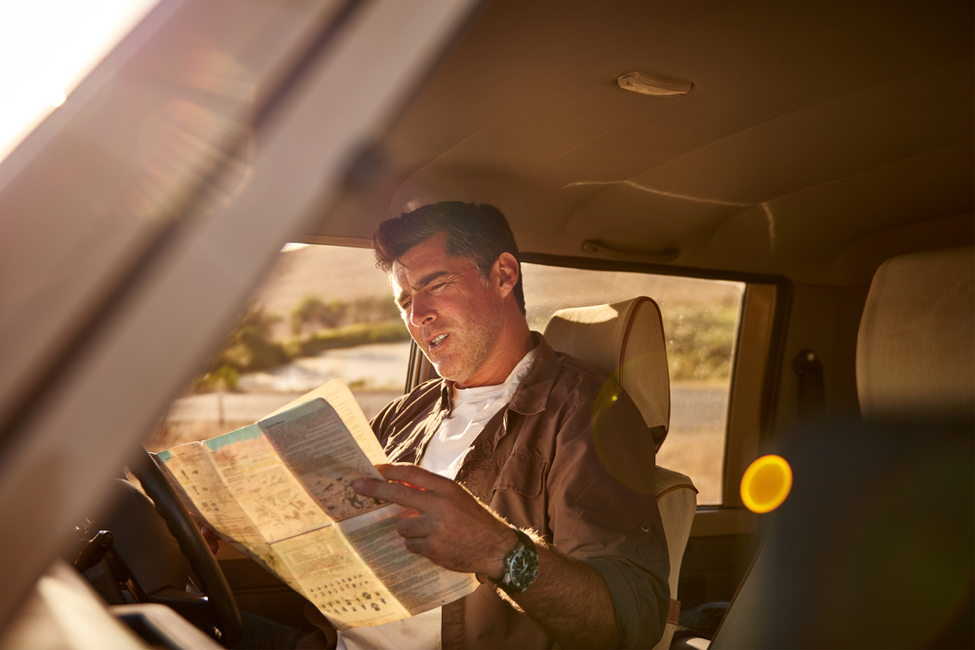 Now you know the options for content distribution and the best ways to use them, create a content distribution strategy for your company by:
Implementing a set of rules for content distribution. For example, if content's goal is to generate

x

pageviews, share

x

times on social media and send

x

emails over

x

weeks.

Create a distribution calendar in conjunction with, or on top of your editorial calendar.

Establish KPIs and allocate time to analyze performance once a month or every other week. Adjust and optimize according to these metrics.
Once you have a content distribution strategy, it's time to put it all into action. For more on creating a comprehensive content strategy, download Curata's eBook: The Content Marketing Pyramid: A Framework to Develop & Execute Your Content Marketing Strategy.