Has summer nearly finished already? It seems like just yesterday we were excited about longer days, summer Fridays, and weekend getaways. But there is a silver lining—Content Marketing World 2017 is just around the corner! So enjoy your Labor Day Weekend BBQ, and get ready to head to Cleveland for the end-all be-all conference for content marketers.
Curata has sponsored Content Marketing World for years. We wanted to share some of our accumulated expertise with you, so we assembled this guide to help you navigate your week in Cleveland.
If you haven't registered yet, there's still time. Visit the Content Marketing World official website to get started. You can get $100 off with the code SPKR100. If you are registered, make sure to sign up for a time to visit Curata's Demo Zone.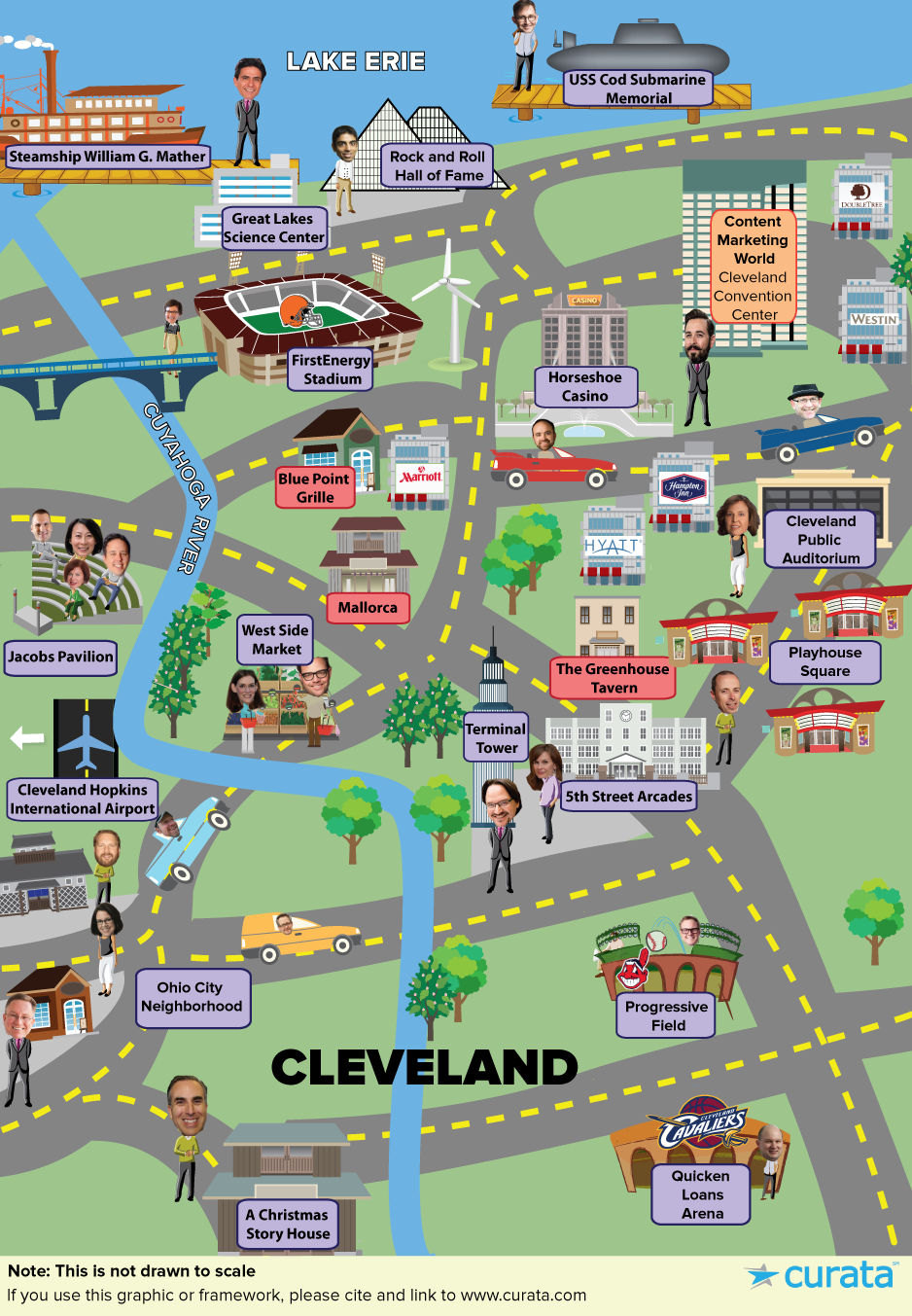 Some Good Advice to Get Started With
Talk to People, and Continue the Conversation When You Get Home
It seems obvious, but don't neglect to add like-minded content marketing minds to your network. Introduce yourself, share your marketing successes and aggravations, and bond over a few cocktails at the events. You'll learn plenty at the sessions, but having a group of smart marketers to reach out to throughout the year when you need ideas, inspiration, or even your next career move is the most valuable thing you can take away from Content Marketing World. Set up a monthly chat with your new squad when you get back to the office.
Remember, Sponsors Are There to Help You
No one wants to be sold to; it's human nature. But every single booth in the expo hall is full of people trying to make you a better marketer. Review the list of sponsors before the show and make sure to take some time to visit vendors during the week. Not only will you walk away with some great swag, you could come home with a solution or service that takes your content to the next level—and make you look really smart too.
Want to get even more from the sponsors? Join the scavenger hunt on the show floor. Visit these six vendors, answer a question, and you could win a $1,500 Amex gift card, a MacBook Pro, an iPad, and other great prizes!
Don't Be Hard on Yourself
You're going to hear from a lot of really smart people doing really sophisticated content marketing. But they all have a secret… they started out just where you are. Soak up their successes (and failures!), and get fired up to implement their ideas at your organization.
Oh, and Don't Forget to Wear Orange
What? You don't have a closet full of orange business clothes? How about this?

Did Someone Say Free Drinks?
Opening Night Reception at the Rock & Roll Hall of Fame
Tuesday, September 5th | 7:30-10:00pm
Get ready to party like a rock star at this Cleveland landmark! Reunite with old friends and make some new ones!
Cocktails and Networking in the G2 Crowd Expo Hall
Wednesday, September 6th | 5:45-7:00pm
Grab a beverage and talk to some sponsors! This is a great time to visit Curata's Demo Zone or chat with any other vendors on your list.
Content Marketing World 80's Dance Party at the House of Blues
Tuesday, September 6th | 9:00-10:30pm
Get ready to get down: the band Mega 80's are returning to Content Marketing World! Forget your shoulder pads at home? Stop by the Curata booth for an LED snap bracelet (or find us on the dance floor).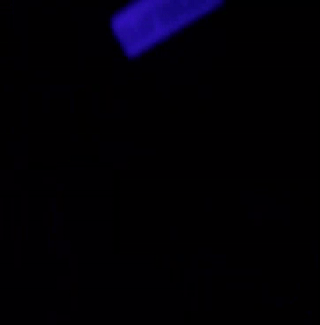 Content Marketing World Afterparty at the Hilton
Wednesday, September 6th | 10:30pm-12:30am
If you're having too much of a blast to call it quits, join us at the Hilton Cleveland Downtown straight after the House of Blues. Hosted by ScribbleLive on the 5th floor in the Superior Ballroom, it's sure to be a fun-filled party. A DJ will be rockin' the tunes, so join us for one more beverage before you throw in the towel!
An Insider's Guide to Cleveland
Looking for fun, food, and fitness outside of Content Marketing World 2017? We asked one of our favorite locals, Frannie Danzinger of Integrate, about the best spots to hit in Cleveland.
Let's start with some of her superlative choices.
Best Restaurant In Cleveland: Town Hall
Casual, always packed, caters to every diet and just a 7 minute Uber from the convention center. (Monday-Friday: 11am-2:30am. Saturday and Sunday: 9am-2:30am)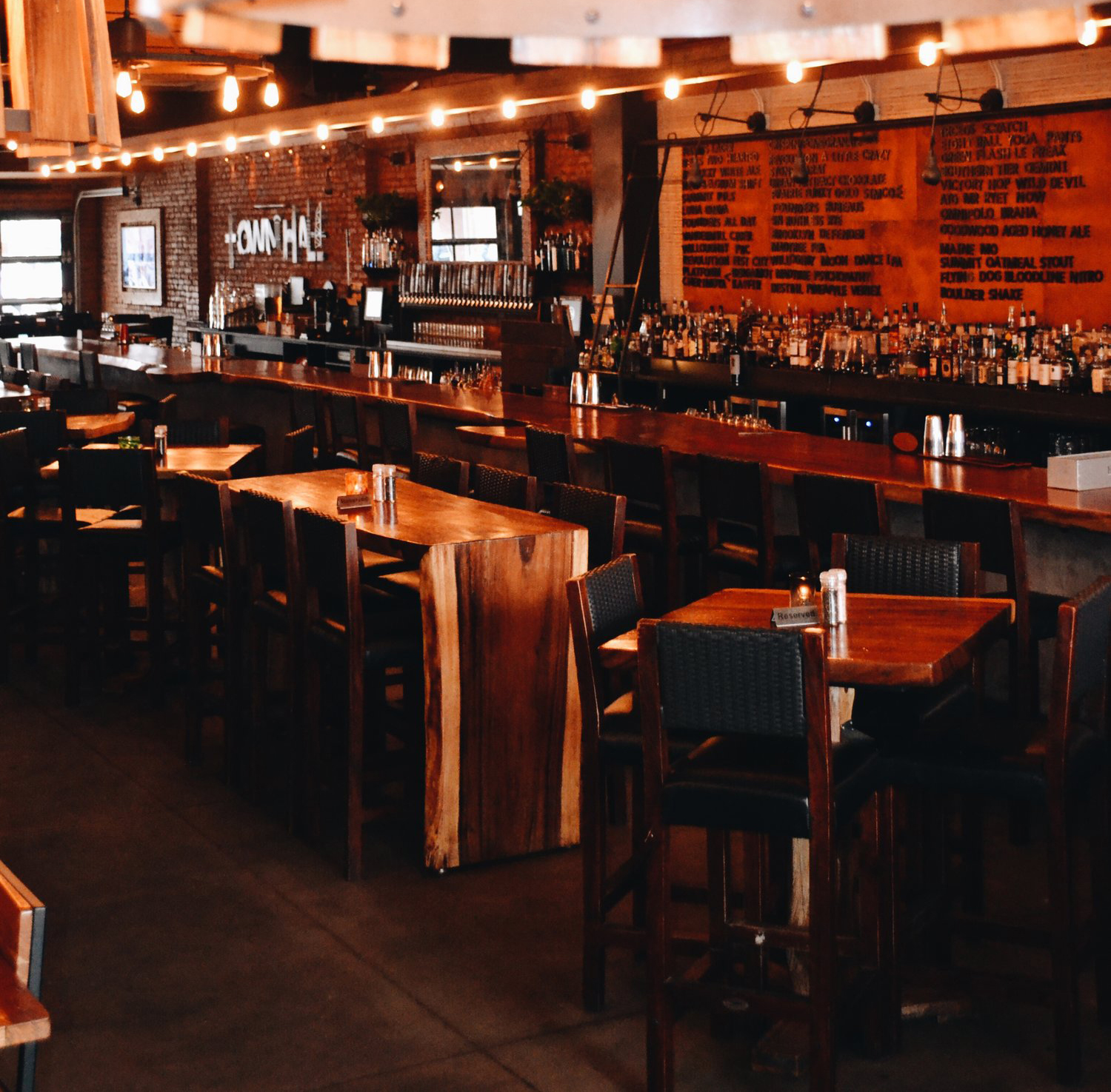 Best Brunch In Cleveland: Grumpy's Cafe
Boasting a staff that "cuts each and every potato and cracks every single egg," this is a favorite Cleveland brunch spot for "feel good food." (Monday-Thursday: 7am-3pm, Friday: 7am-10pm, Saturday: 8am-10pm, Sunday: 8am-3pm)
Special Mention From the Curata Staff: Mabel's BBQ
My co-workers cannot stop raving about Mabel's—I think they've tried (and loved) every item on the menu. It's located on East 4th Street (more about East 4th below). (Sunday-Thursday: 11:30am-10pm, Friday-Saturday: 11:30am-12am)
Hot Neighborhoods
It's a cobblestone street, with no cars, tons of bars and restaurants, and just a 13 minute walk (or seven minute Uber) from the convention center. Count us in! Here are few spots not to miss:
The Corner Alley
Bourbon, beer, and bowling! Grab a few buddies and place some friendly bets. (Monday-Thursday: 11:30am-12am, Friday-Saturday: 11:30am-2:00am, Sunday: 11:30am-12:00am)
Lola
Enjoy Chef Michael Symon's inventive and creative American menu. (Monday-Thursday 5pm-10pm, Friday and Saturday: 5pm-11pm)
Chinato
In the mood for a little Italian? (Monday-Wednesday: 11am-10pm, Thursday-Friday: 11am-12am, Saturday: 4pm-12am)
The Chocolate Bar
After a long conference, don't you deserve dessert and a martini? (Monday-Thursday: 11am-12am, Friday-Saturday: 11am-2am, Sunday: 3pm-10pm)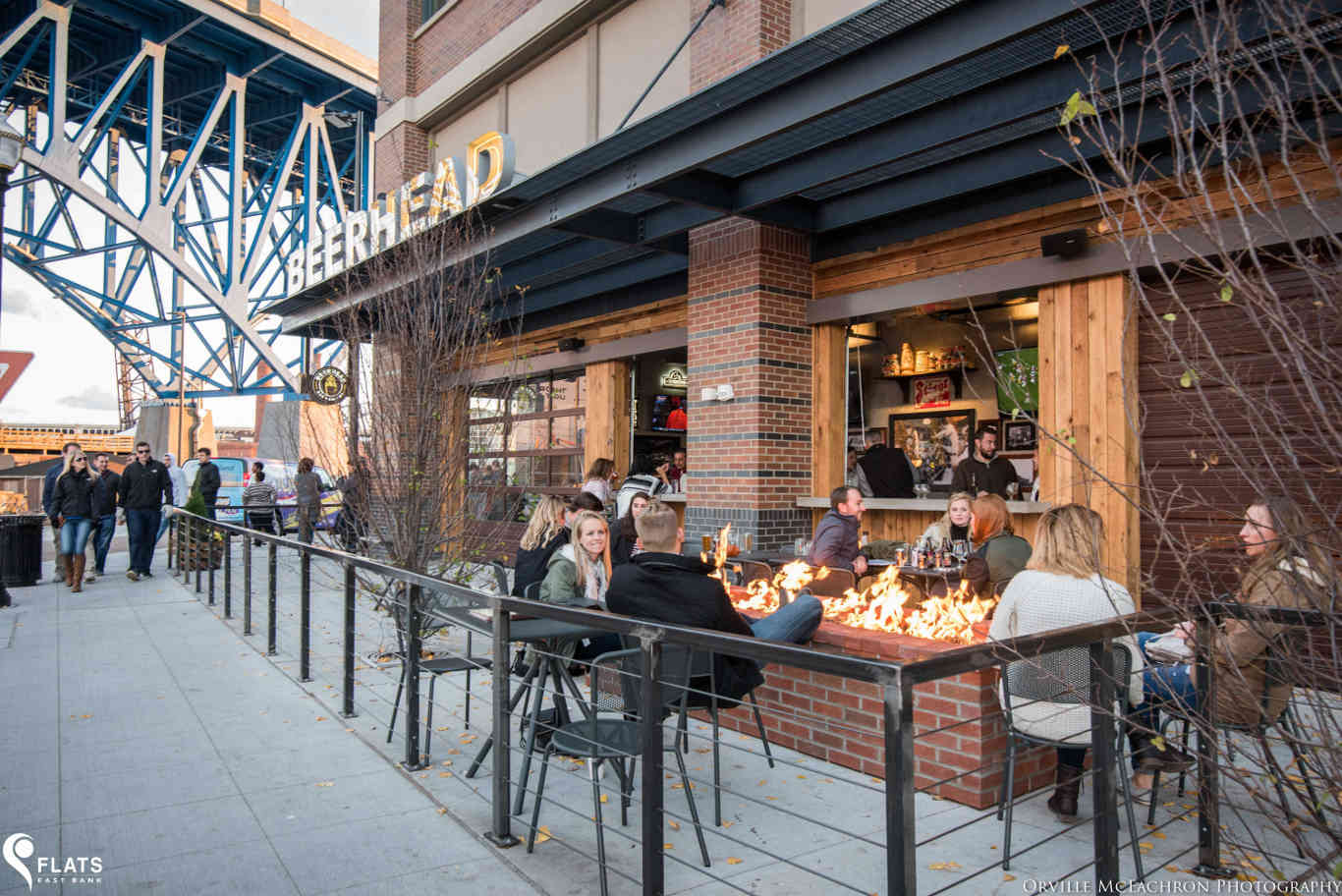 Located at the union of the Cuyahoga River and Lake Erie, this new waterfront development has some great restaurants, bars, and patios. It's about a 15-20 minute walk from the convention center, or a five minute Uber ride.
Bold
Enjoy a 100 percent sustainably sourced, delicious meal on the patio. (Monday-Thursday: 11am-10:30pm, Friday-Saturday: 11am-11pm, Sunday: 11am-10pm)
Coastal Taco
Boasting the "Best View in the CLE," expect a lively experience! (Come for the view and the drinks, not the food.) Keep an eye on their Happenings calendar for free live music and other events. (Sunday-Wednesday: 11:30am-11pm, Thursday: 11:30am-12am, Friday-Saturday: 11:30am-2:30am)
Punch Bowl Social
Karaoke, bowling, pinball, pool—there's something for everyone here, plus a patio. (Monday-Thursday: 11am-12am, Friday: 11am-1am, Saturday: 9am-2am, Sunday: 9am-12am)
Best Workouts
Once you've sampled all the finest food and drink Cleveland has to offer, it's time to work it off. Need more inspiration than the hotel gym? We've got you covered.
Title Boxing Club Ohio City
Just a five minute Uber from the convention center, Title Boxing Club offers 30, 45, and 60 minute boxing classes for every fitness level. (And your first class is free!)
Harness Cycle
Located just a few doors down, Harness Cycle offers morning and evening spin classes for $18 per 45 minute class.
The Studio Cleveland
Donation-based yoga and meditation classes, just a 15 minute walk from the convention center. The suggested donation is $9-$20 per class.
How to Make Friends and Influence Influencers
So, you want to rub elbows with the influencers at Content Marketing World 2017? With an estimated 4,000 attendees, you'll need to stand out. Should you bump into any of these industry leaders, here's a few suggestions for what to talk about.
Joe Pulizzi, Content Marketing Institute founder
What to talk about: Joe has a new book coming out! He teamed up with CMI's Chief Strategy Officer Robert Rose to pen Killing Marketing, calling for the dismantling of the marketing structure as we know it. Pre-order now, and read it when it comes out on September 19th.
Fun Fact? "Most people don't know that I grew up watching my father cook at the restaurant my parents owned, and then worked with my grandfather and uncle at their funeral home before college. It's probably one of the main reasons why I ended up being an entrepreneur… watching my family run companies."
Ann Handley, Chief Content Officer at MarketingProfs
What to talk about: Ann wrote the 2014 book "Everybody Writes," providing marketers with hands-on tips on how to become a better writer. Chat with Ann about the struggle that is content writing. Are you going through bouts of writer's block? Having trouble structuring your latest eBook? She can give you killer tips and assure you that everybody, (yes even you!) writes.
Fun Fact? I'll leave you with this list of AMA topics Ann provided for Inbound.org!
Gini Dietrich, Author and Co-founder of Arment Dietrich
What to talk about: Gini runs Arment Dietrich, an integrated marketing firm, and started marketing and public relations blog SpinSucks. If you're a PR person feeling lost in a sea of content marketers, Gini is a great person to talk to about the intersection of the two practices.
Fun Fact? "In 2014, I was about two months away from having my own cookbook and cooking show on television! Then a couple of things happened: 1) It was the year Spin Sucks came out so I had my hands full. And 2) as it turns out, cookbooks are rarely your own recipes and I couldn't bring myself to write about how much spin sucks every day and then release a cookbook that wasn't full of recipes passed down through generations."
Doug Kessler, Creative Director of Velocity Partners
What to talk about: Doug Kessler is the co-founder and creative director of Velocity, the London-based B2B content marketing agency. Ask him about how to expose and break the conventions of your industry to create better content.
Fun Fact? "Most people don't know that I play the banjo. Most people are lucky that way."
Ardath Albee, CEO at Marketing Interactions
What to talk about: Ardath specializes in helping clients create a seamless transition from prospect to buyer. She's giving a talk this year on account-based marketing. If you're working at a B2B company and trying to perfect your marketing and sales funnel, Ardath is a great person to chat with.
Fun Fact? "People may not know that I'm a long-time member of Romance Writers of America and love writing women's fiction. I've written five novels so far—none actually published… yet."
What to talk about: Currently leading global content marketing at LinkedIn, Jason has several years of experience working in content and social at Marketo. He also published the Amazon #1 bestseller, Welcome to the Funnel. Chat with Jason if you need any tips about using social media to promote your content. He also has killer tips about using your company's LinkedIn page to its highest potential. Feeling shy? Get his answers to 25 top content marketing questions from the comfort of your desk with Curata's eBook.
Fun Fact? Jason is a rock and roll photographer who used to work at Sony Music, and has a book of his photographs in the works.
Erica Ayotte, Curata Director of Customer Success
What to talk about: Erica has 12 years of experience in marketing, sales, and customer success at B2B SaaS companies such as Hootsuite and Constant Contact, amongst others, making her a font of content marketing wisdom. Ask her about building and measuring a data-driven content strategy.
Fun Fact: Erica once won a Massmouth storytelling competition she wasn't planning on entering with an impromptu story. You can meet her, and maybe even get her to share that award-winning tale, at her Lunch and Learn on Wednesday—Artificial Intelligence: What is it and Does it Even Matter to You?
What to talk about: Having cofounded Moz and Inbound.org (among other ventures), Rand is a great guy to talk to if you want to learn more about how the intricacies of your SEO strategy. If you need any more convincing, he also co-wrote a book called The Art of SEO.
Fun Fact? "In January 2007, I filmed a 30-second ad for a major retailer (in which I proposed to my then girlfriend, now wife, Geraldine) that was set to air during the Super Bowl. Thankfully, the retailer pulled out a week before the game, or I'd have gone down as a pop culture footnote." Phew!
Ian Cleary, Founder of RazorSocial
What to talk about: Tools, tools and more tools. Ian helps companies improve their social media strategy with a specific focus on tools and technology. If you need a recommendation for a tool to fit your specific business need, Ian can provide you with top-notch advice.
Fun Fact? "I always wanted to do break dancing, so about two years ago I started taking lessons. I was, by far, the oldest in the class with most of the class under the age of 15. But that wasn't going to stop me. At a conference last year in Chicago the organizers asked me to do something fun during my speaking event so I did some break dancing!"
Arnie Kuenn, CEO of Vertical Measures
What to talk about: Arnie is speaking this year about amplifying your content—the right way. Ask him about how to get your content read by your audience!
Fun Fact? "I am actually really into boating. And I have never even owned one. I have been on the water in almost every type of boat imaginable."
Content Marketing World 2017 Is Going to Be a Blast
We hope to meet you at Content Marketing World 2017! You can sign up for a time to visit Curata's Demo Zone, or just stop by our booth at the show. (We'll be the folks with the light-up sneakers.) Have a great Labor Day weekend and see you in Cleveland!
(Top image of CMI founder Joe Pulizzi holding court by Top Rank Marketing, courtesy of a Creative Commons Attribution 2.0 license.)