In today's world, we now trust people like ourselves (or even random strangers on Yelp) over corporate messaging every day of the week. According to Bambu, people are 16 times more likely to read a post from a friend about a brand than from the brand itself. When employees talk, we listen. This why the best advocates for any company are now its employees. Bottom line, marketers have a lot to gain from employee advocacy, a phenomenon still in its infancy.
However, absent a strategy, sometimes it can feel like the same, predictable employees share company news and insights. Most of the time, employee advocacy efforts hit limits we'd all like to overcome.
LinkedIn reports:
In an average company, only three percent of employees share company-related content, but they are responsible for driving a 30 percent increase in the content's total likes, shares, and comments.
My company, the Marketing Advisory Network, set out to find out what's holding employees back, and what can be done to drive more engagement. To do this, we surveyed 499 employees from a wide range of organizations. The results can be seen in our 2017 Employee advocacy impact study [PDF download].
Some Remarkable Truths
Just like buyer personas, we need employee personas. Many factors influence an employee's motivation and desire to advocate on behalf of the company.
Millennials aren't the only ones who get social. Gen X employees are very sophisticated in their digital sharing.
Those organizations that document social media guidelines have higher rates of employee advocacy.
Why Does Employee Advocacy Work?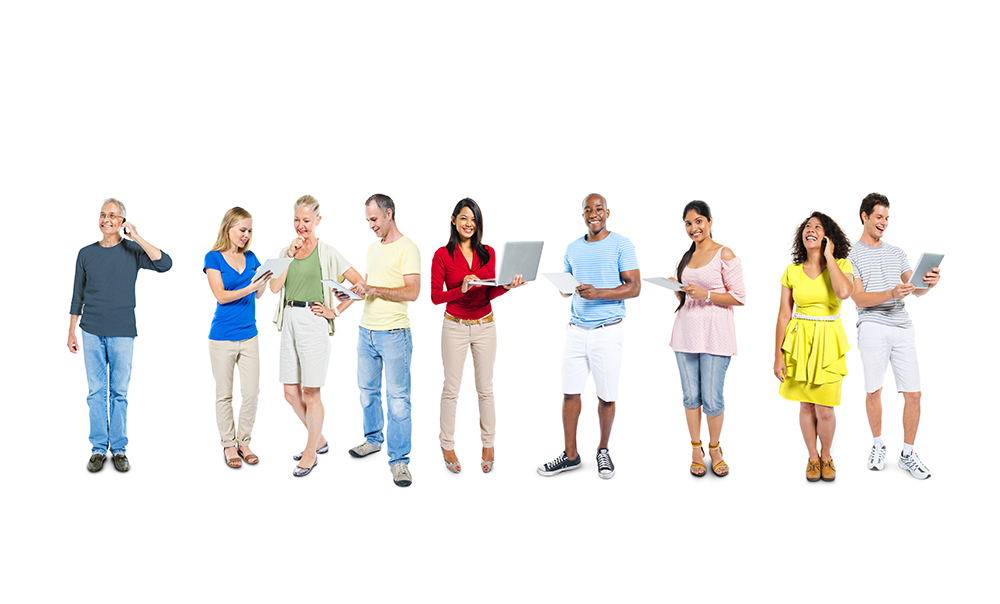 Brands' organic reach on social media has dwindled considerably in recent years. In response, many brands are allocating more money toward social media ads and boosting posts to amplify their reach. Employee engagement however, is a more cost-effective solution to organically increase your reach.
This is because employee advocacy is simply the promotion of company messages by its employees. Employee word-of-mouth has always contributed to a company's success. But employee advocacy has gained more importance as social media has become central to the buying process for both organizations and individuals.
Employee advocates address two critical areas.
First, they extend the number of people who consume company messages.
Second, people trust content shared from employees more than from a brand, or often even other experts. The extra credibility employees have is essential for spurring action.
Essential Elements of Employee Advocacy Success
According to the Marketing Advisory Network study, the majority of respondents (78 percent) have said something positive about their employer to someone else directly. Conversely, only 24 percent have said something negative to someone else directly. However, only 27 percent have posted a positive comment or review online about their employer.
So how do you engineer social employee advocacy?
We discovered the following factors that impact the frequency of an individual's advocacy. A clear roadmap for success emerged.
If you promote employee advocacy the same for each employee, you are missing an opportunity to grow participation. A wide range of factors contribute to employee advocacy. Not only do you need to offer a range of incentives, but also a range of content prompts.
Writing down social sharing guidelines increases advocacy.
Employees contribute to a wide range of social channels. Even if your company does not have a dedicated presence on their channel of choice, you should make it easy for employees to contribute where they feel most comfortable.
You can grow the number of employees who participate in employee advocacy programs with incentive programs ranging from public recognition to monetary rewards.
A Passionate Workforce Drives Advocacy
Do you want your employees to advocate for your organization? Then first they need to clearly understand, and feel passionate about the values and vision of the company. Without a clear understanding of what the company stands for and the desired business objectives, employee advocacy is difficult to achieve.
Periodically poll your employees to assess their level of passion for the company and their role. This insight will help you craft company vision training and incentive programs that drive greater advocacy.
Working Remotely Increases an Employee's Company Related Social Sharing
We asked survey participants where they worked most often. They chose one of the following options:
At a company location
At a client location
Traveling between client locations
At home
At a co-working location
It turns out those who work on client sites or travel between them were the most frequent social sharers.
Surprisingly, only 13 percent of those at a company location shared content with their social networks about professional interests between four and 10 times in the last month. This compares to 32 percent at a client location, and 25 percent traveling between client locations.
Those who spend time with non-employees doing their job, tend to be more frequent employee advocates online.
Understanding Employee Motivation
Most organizations have employees that span multiple age cohorts. We wanted to know if the generation they belonged to impacted why employees advocated on behalf of their company.
So we asked, "What is the primary reason you share or would share information about your company?" Then we broke down the responses by generation.
Which generation is the most likely to be an employee advocate and share content socially? Unsurprisingly, Baby Boomers were least likely to share information. Only 47 percent of Baby Boomers share information about their job, compared to 72 percent of Generation X, and 81 percent of Millennials.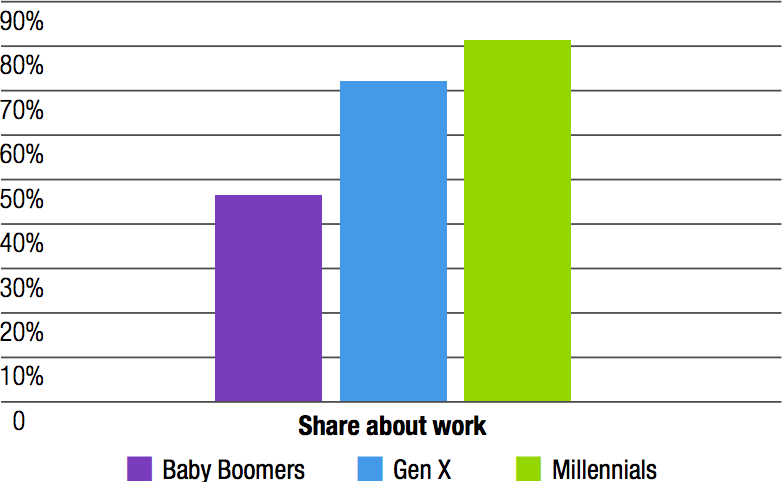 Millennials are more motivated than their peers to help their company find quality talent. But they were on par with Generation X in the number one motivation—helping the company grow its social following.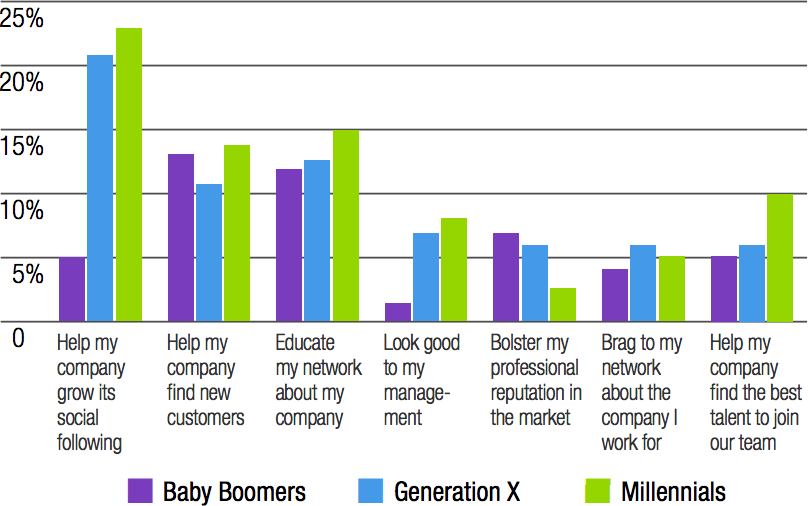 We also compared the type of company information each generation reports sharing. Confounding certain lazy Baby Boomer stereotypes about narcissism, Boomers are much more likely to share information only about themselves than other generations. Millennials are the most likely to post about company outings and activities, and the more cultural aspects of work.

We sought to understand if there was a correlation between age and blog authorship when assessing social media engagement. Almost a quarter of our survey respondents have a personal blog. While far fewer Baby Boomers have a blog, Generation X and Millennials were neck and neck.

We wanted to know if those with a personal blog were more or less likely to share company information socially.
Publishing a personal blog denotes a higher level of social media sophistication, and is a leading indicator that an employee is more likely to advocate on behalf of the company socially.
Social Channel Adoption by Segment
Employees with children report greater use of social channels than those without children.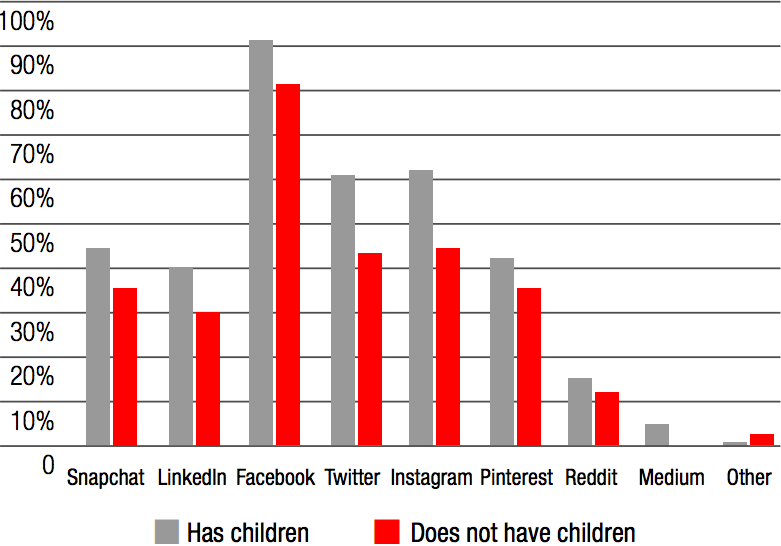 Parenting wasn't the only difference. Gender played a role in which social channels were used.
Age also correlated with the variety of social channels individuals utilized.
Employees across varied educational backgrounds are socially active. However, the most frequent contributors to company advocacy are those with Master's or Doctorate degrees.
Consider a Technology Assist
As the data clearly shows, organizations can benefit from utilizing employee advocacy. Although many organizations look to implement in-house programs through clearly defined written guidelines and training, others utilize software solutions to help standardize and enable more systematic advocacy practices. Several vendors offer solutions to help develop employee advocacy programs including Engagelyee, Everyone Social, Sociabble, eeedo, Bambu by Sprout Social, LinkedIn Elevate, Nine Connections, Limber, Smarp, and Dynamic Signal.
Don't Sleep on Employee Advocacy
Having a documented employee advocacy strategy means you harness the credibility of everyday people to boost organizational goals. They boost your content's likes, shares, and comments. It's a strategy that drives brand awareness, helps attract top talent, and most importantly, increases revenue. For more on measuring the results of an employee advocacy program, download Curata's eBook: The Comprehensive Guide to Content Marketing Analytics and Metrics.