Most content marketers are familiar with the concept of content curation, even if they're not practicing it themselves. Content curation is now a necessity for marketers looking to keep up with the demand for content, and to build their thought leadership. But sometimes people don't know where to start because they don't have any good content curation examples to go off.
As they say in storytelling, it's better to show rather than tell. To this end, rather than telling you how to curate, Curata decided to showcase content curation examples from several businesses successfully curating content for their brands. The following organizations are a selection of business and consumer-facing, curating both on their own platforms and through social channels.
Read on for ten great content curation examples.
Content Curation Leaders:
Rohit Bhargava of the Influential Marketing Group assembles an expertly curated selection of articles from more than 100 sources that fully live up to the tagline of "This week's most underappreciated marketing stories."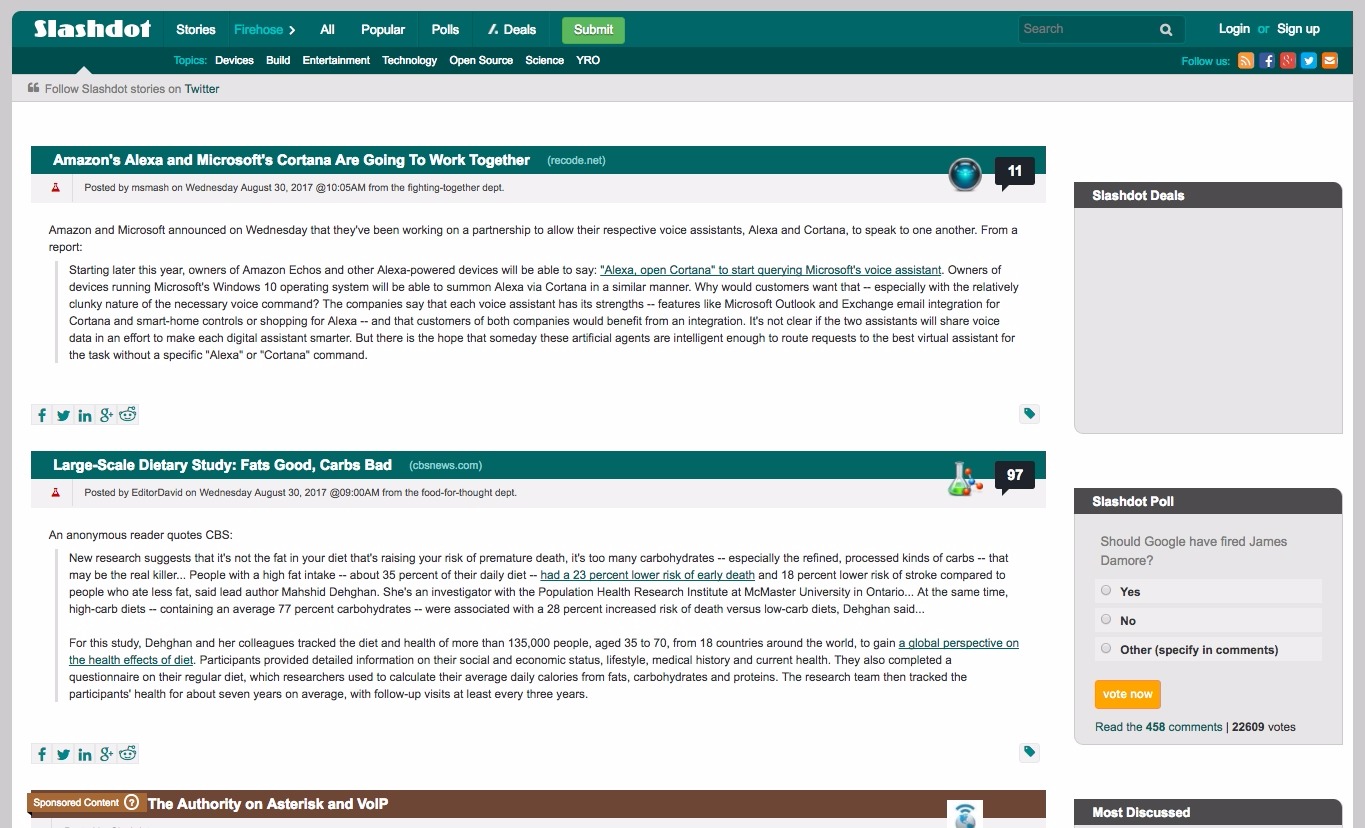 Slashdot is run by a handful of editors and coders focused on technology-related news. The "news for nerds" website provides snippets of news articles, with a little commentary on why it's relevant. It also has an active reader-commenting community providing continued conversation on each article.
Kottke claims to be one of the longest-running active blogs on the Internet. Primarily curated by Jason Kottke, this site focuses on providing interesting tidbits on a wide variety of topics. Jason Kottke has mastered the art of publishing just the right amount of content, and it's always something interesting.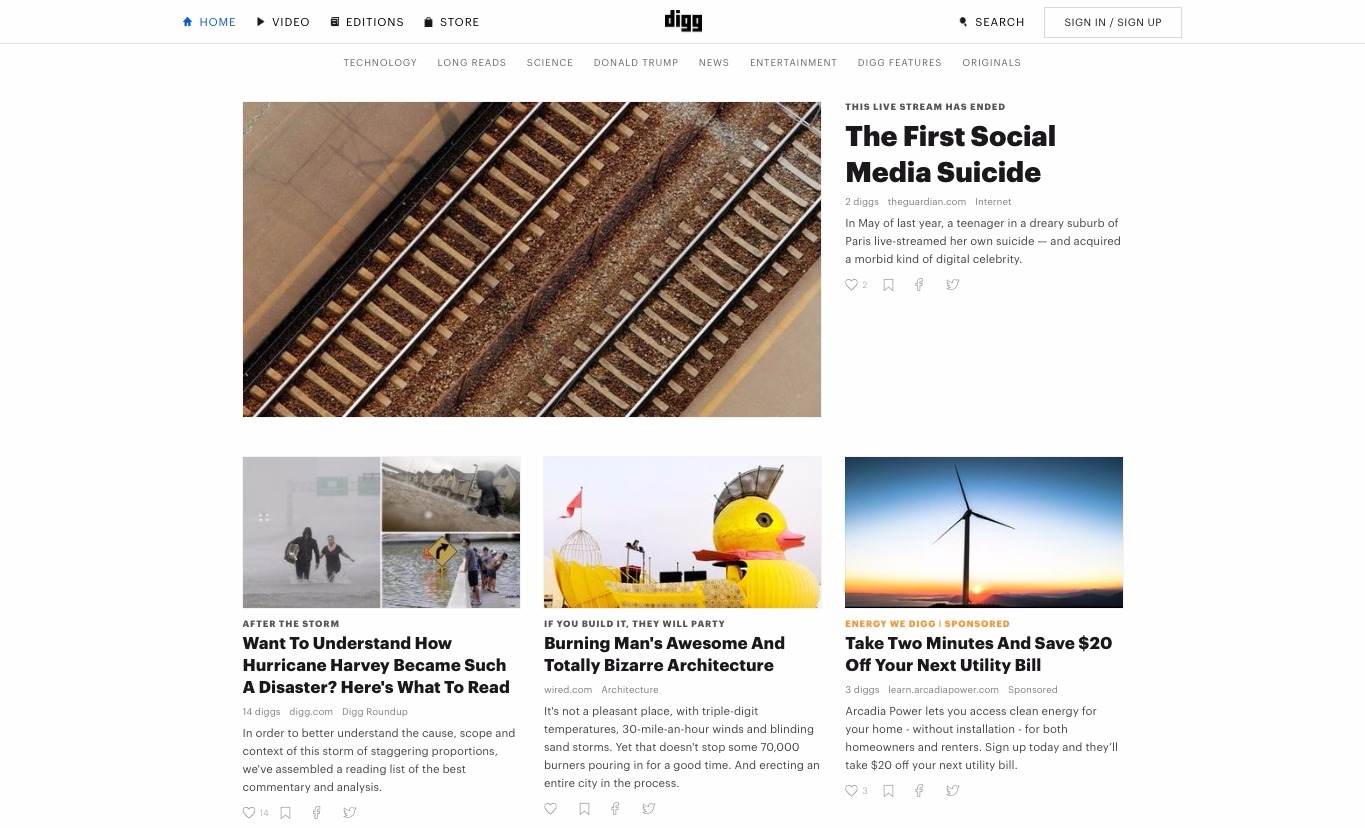 Digg is a famous news aggregator with a curated front page, selecting stories for a specifically Internet audience around topics such as science, trending political issues, entertainment, sports, and viral Internet stories and memes. It uses data and social signals to power a user-influenced, editorially-controlled content portal.
Pitching themselves as the voice of account based marketing, ABM Guru offers stories about every aspect of ABM. There's a selection of original stories, curated articles, and posts that riff off other original stories about everything from strategy to audience insight, sales enablement, and measurement and reporting. Expert contributors include Engagio CEO Jon Miller, Demandbase CMO Peter Isaacson, Pulse Marketing and Buyer Persona Institute CEO Adele Revella.
One of the best known curated sites out there, the HuffPo has also invested significantly in original reporting in recent years. It features a unique mix of created, curated, and sponsored posts alongside user-generated content. The site has undergone a significant aesthetic overhaul for a design that, while still busy, is cleaner with more images.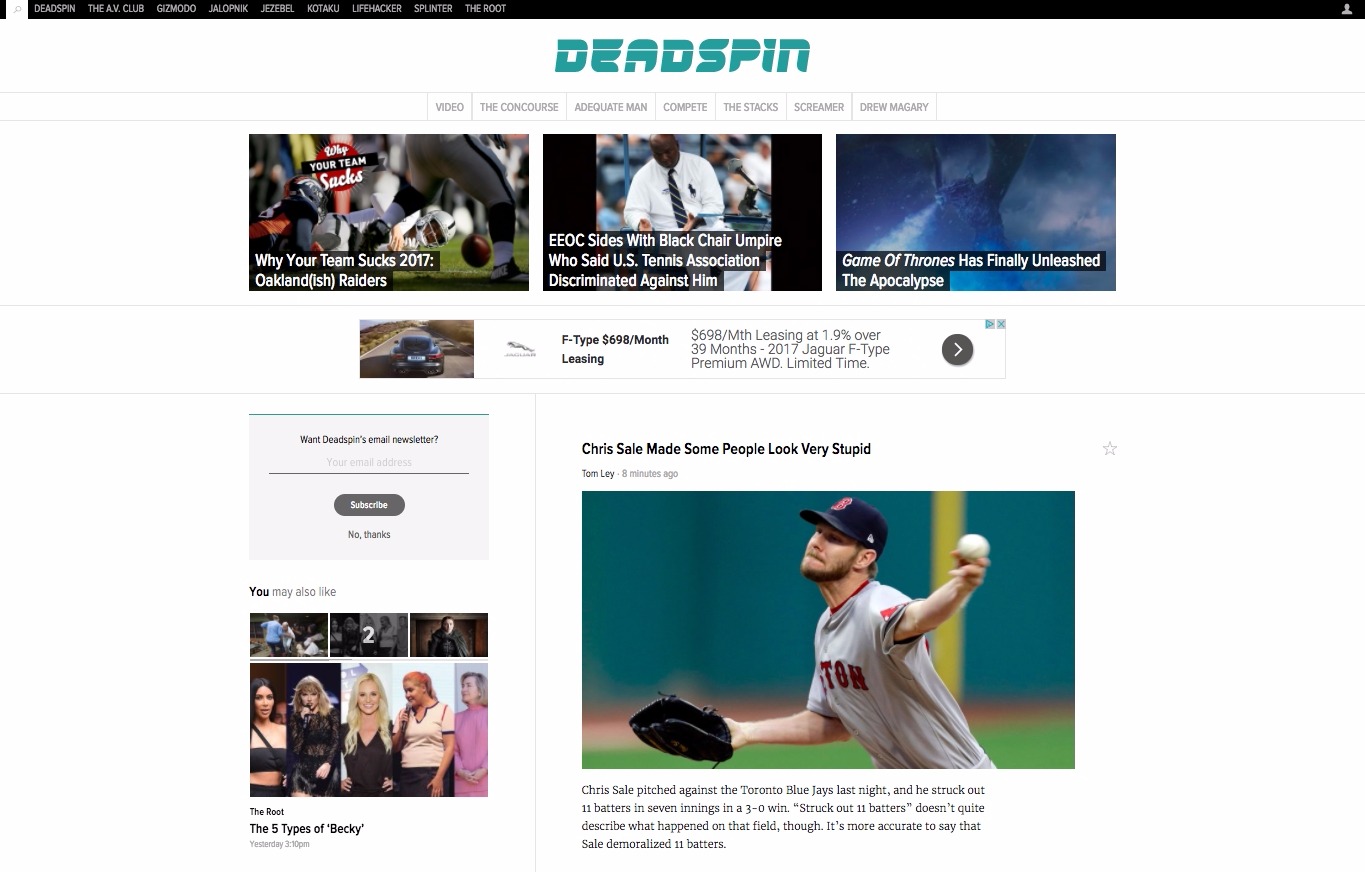 A site chock-full of sports news featuring colorful commentary with a humorous twist. There's commentaries, recaps, previews of the major sports stories of the day, and sports-related anecdotes, rumors and videos.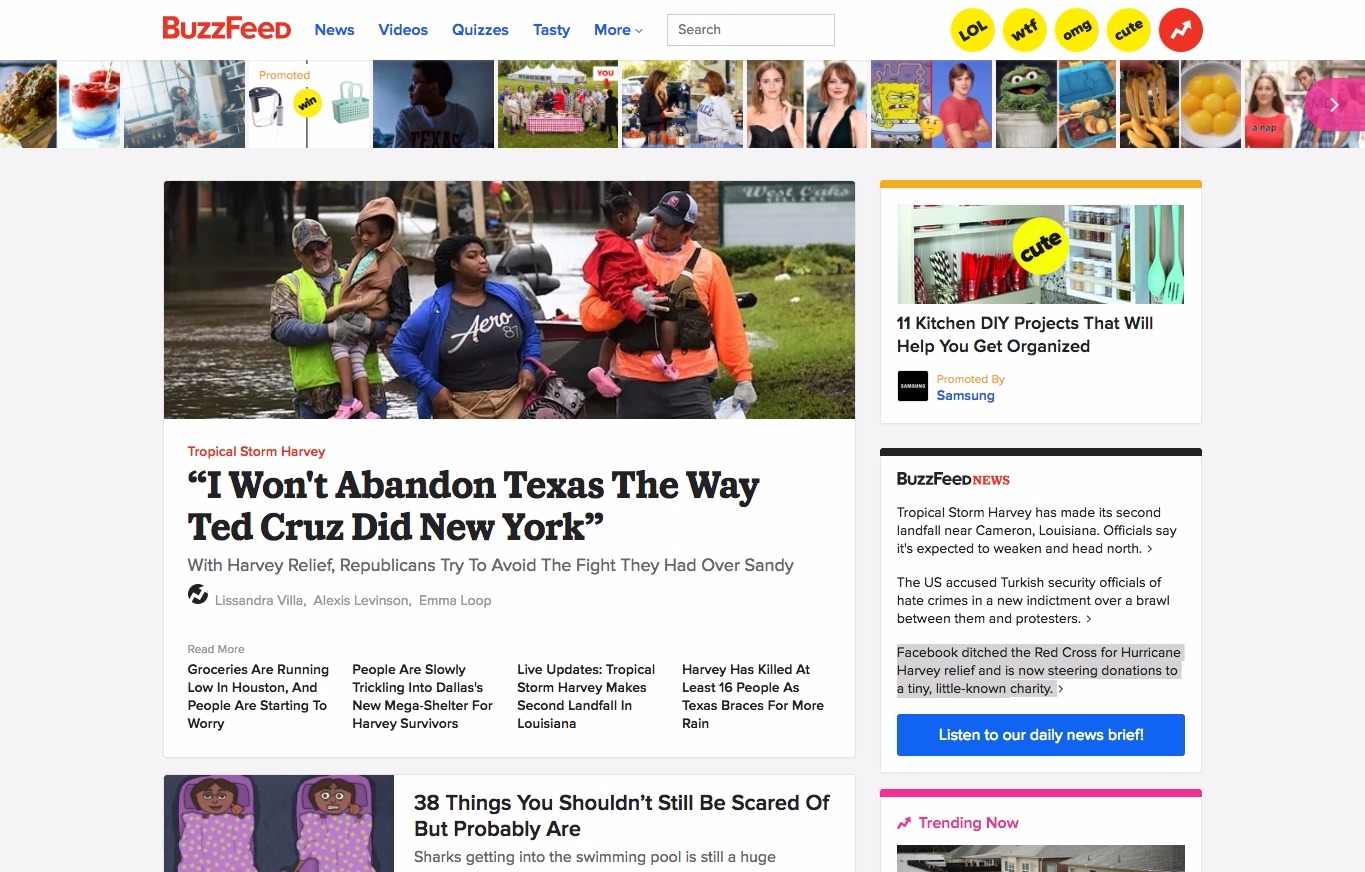 With a team of editors constantly creating and curating, Buzzfeed provides its audience with interesting and unique combinations of facts. From "5 Important Walking Dead Predictions For This Season", to "18 Babies Experiencing Things For the First Time," Buzzfeed is an endless stream of interesting content.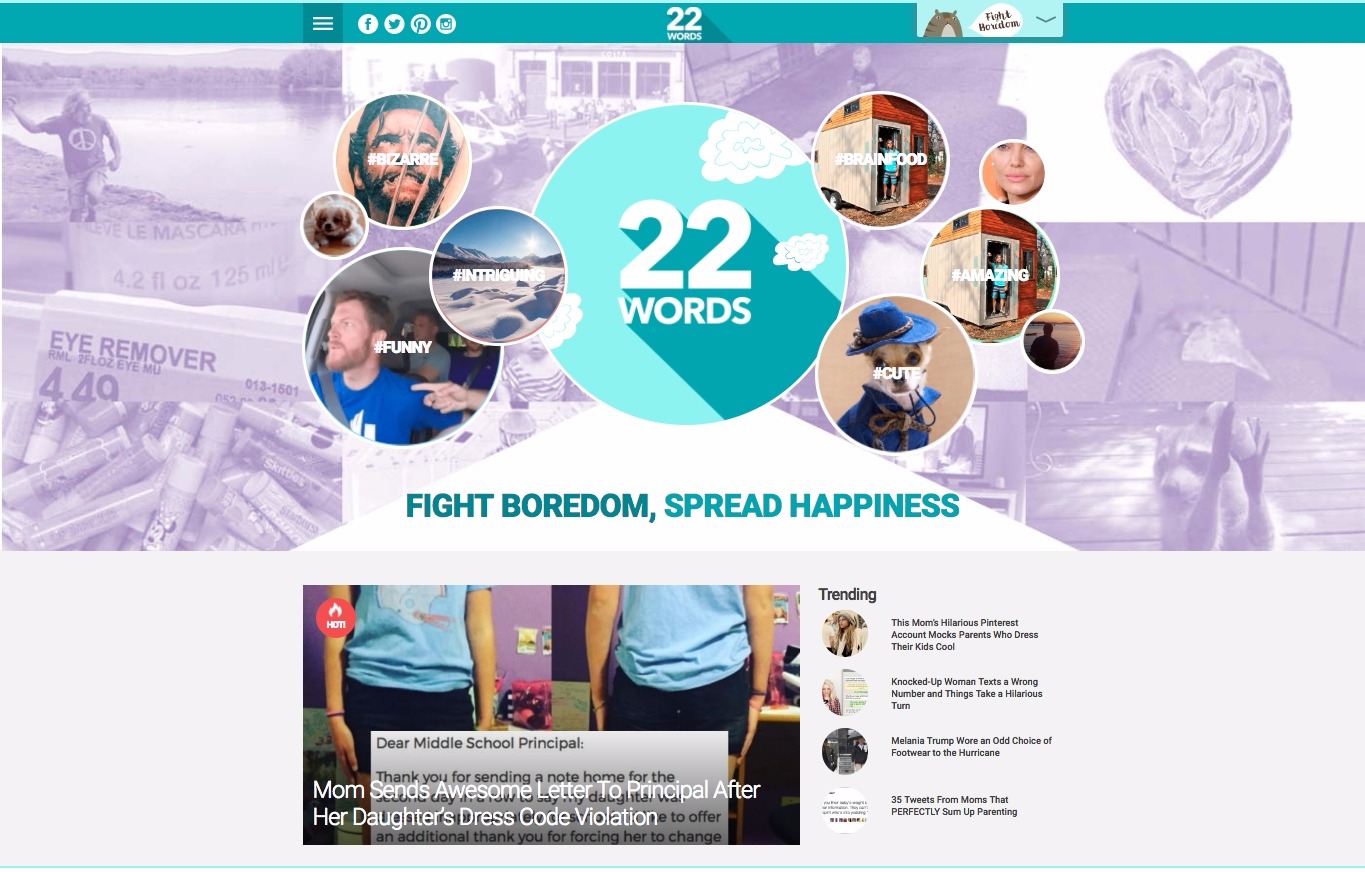 Similar to Buzzfeed, 22 Words provides a constant stream of interesting and humorous content from around the web. The curated articles are broken down into handy categories, which include funny, bizarre, amazing, cute and intriguing.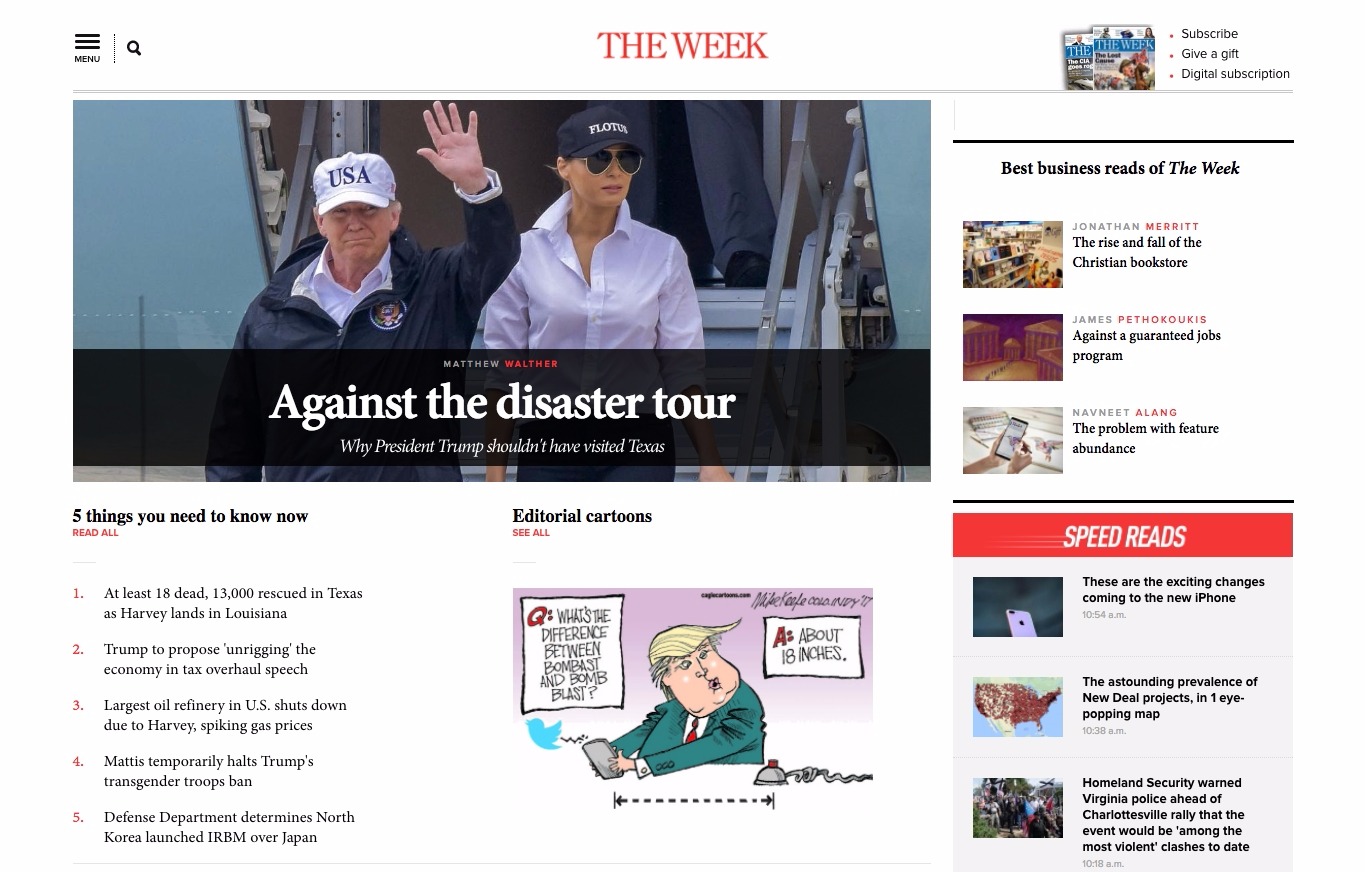 Provides multiple perspectives of the week's news and editorial commentary, along with science, business, health, media and the arts. With a wide focus, The Week condenses stories down an easily digestible format, as well as featuring original commentary from writers including David Frum, Robert Shrum, Will Wilkinson, Daniel Larison, and Brad DeLong.
Learning With Content Curation Examples
Thoughtful curation is an indispensable tool in a content marketer's playbook. It allows you to economically increase your content production capacity, while leveraging your industry expertise to showcase other industry experts' wisdom. This process boosts your credibility as an unbiased and credible thought leader, and offers your audience a variety of stimulating perspectives.
For a hands on guide to curation, download the Curate Content Like a Boss eBook. It's packed with practical advice for how to get started with content curation, as well as best practices for pros.
What's your favorite curated site? Post a comment below, we'd love to hear.