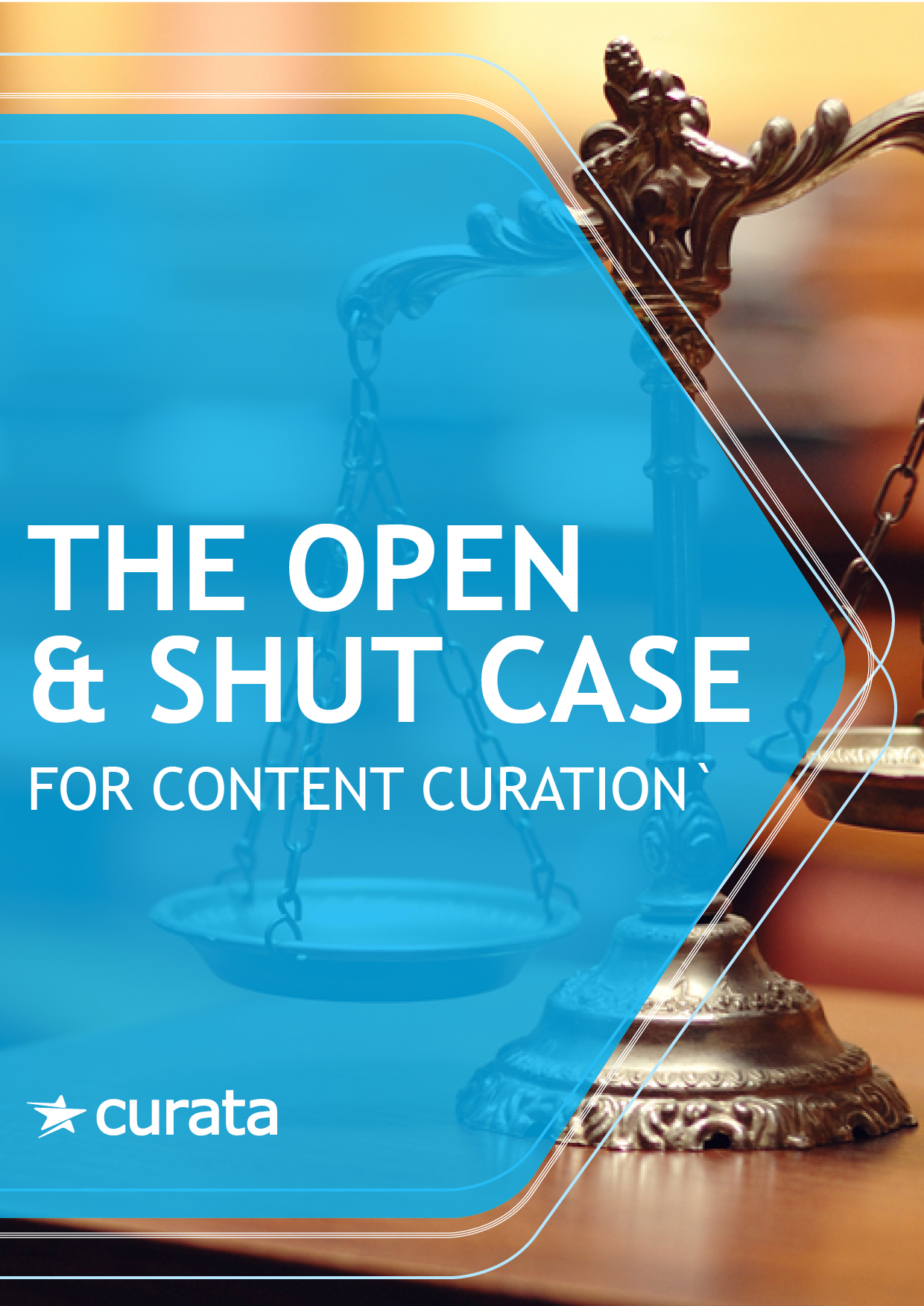 There's a strong precedent for successful content marketing, but - for some - the jury is still out on content curation. In this eBook we set the record straight.
You'll get:
An in-depth overview of the six biggest benefits of content curation
The third-party testimony of expert marketers and analysts
Straight talk on the six internal roadblocks that can stall a content curation program before it starts
The 411 on how to recruit supporters from other departments
and more...