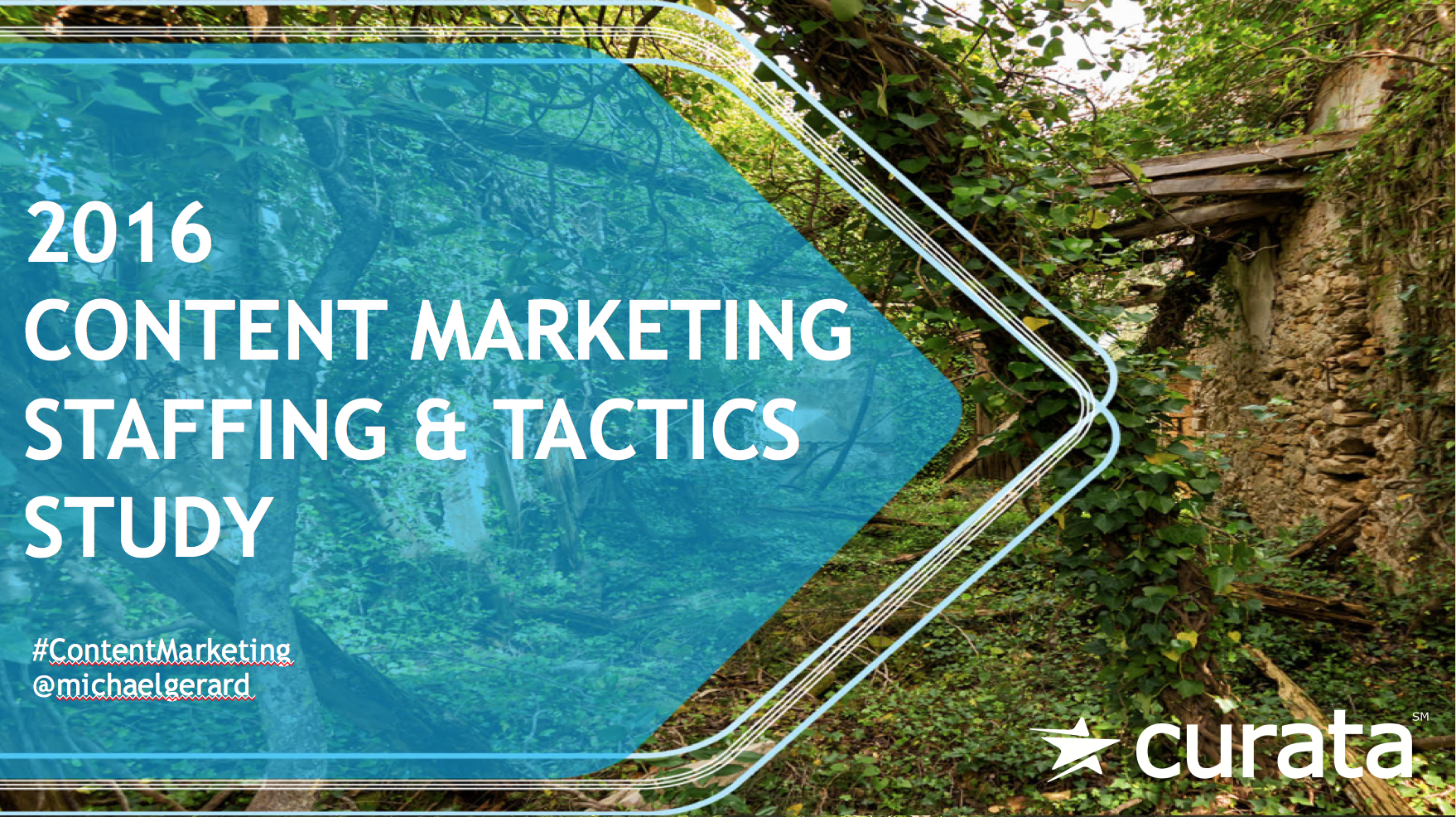 Content marketing works! The best marketers know this, and are increasing their investment in content to drive leads and revenue. These marketers will make the right moves in this rapidly maturing space to tap into the power of content.
In this 50+ page guide, you'll learn what tactical maneuvers are being made by 1,000+ marketers, including benchmarks and guidance to help you differentiate your own content marketing strategy. Key questions answered include:
How will leading marketing teams change their content marketing staff in 2016?
What is the ideal content marketing mix and why?
How can you get greater return out of your own content?
What are the four areas of content marketing strategy that you must focus on in the next 12-18 months?