The Power of Content Curation
Top performing companies rely on curation to expand beyond their singular brand voice and become a sought after resource by sharing only the most relevant and helpful content. When done well, curation becomes a welcome service to combat information overload for your most valued audiences. The best content marketers source up to 25 percent of their content via trusted, industry resources, further leveraging curation as a means to reduce the burden on resource intensive original content production.

With the right tools, curation helps:


Save time by surfacing great content, faster
Build thought-leadership
Spark new ideas
Feed a variety of marketing channels like social media, email newsletters, microsites and blogs
Simplify Curation with Curata
Curata has been working on simplifying the art of curation for nearly a decade. With Curata's Content Curation Software (CCS) you'll gain access to the widest selection of published content available online, at your fingertips. Using keywords, news sources, authors, bookmarked or shared content, etc., Curata CCS will scour the web and return highly relevant results in a dashboard that empowers you to incorporate your own summary and brand voice, embed royalty-free imagery, schedule and share. Getting smarter over time, our proprietary learning engine improves your results based on the content you share and how you rate results. With Curata, curation becomes a straightforward three step process - Find, Curate, Share.



Find
The most relevant content delivered to you automatically, all in one place
Hundreds of thousands of sources
Learns and dynamically adapts to your content preferences
Enables crowdsourcing from across your organization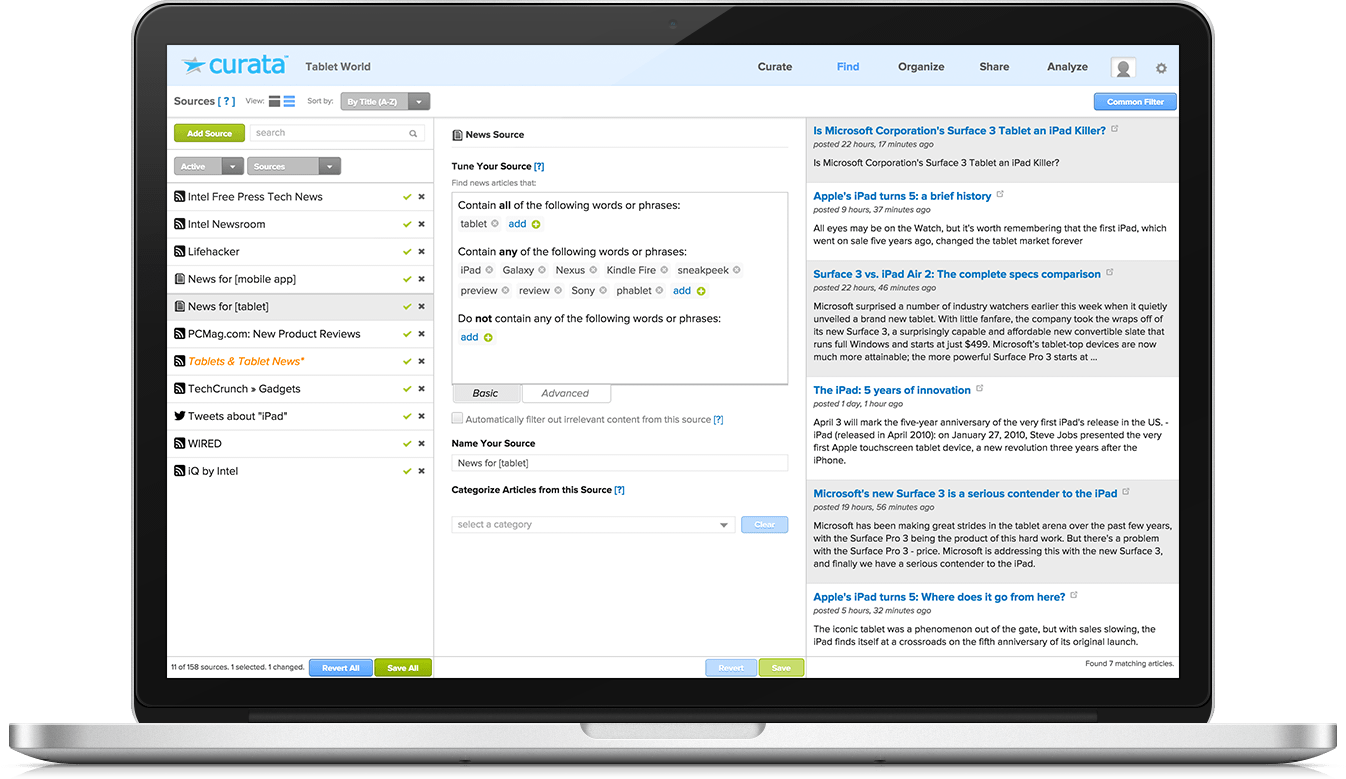 Curate
Keep your content engine humming efficiently, in minutes, not hours
Easily organize, annotate and create content to engage and inspire yourself and your audience
Self-learning recommendation engine suggests content and prioritizes by relevancy
Intelligently pre-populates the curated post