The promotion required for all the content marketers create now can easily exceed the hours in a day. But with the content marketing tool landscape growing, there are more tools available—both free and for a price—to help your content promotion in a variety of ways.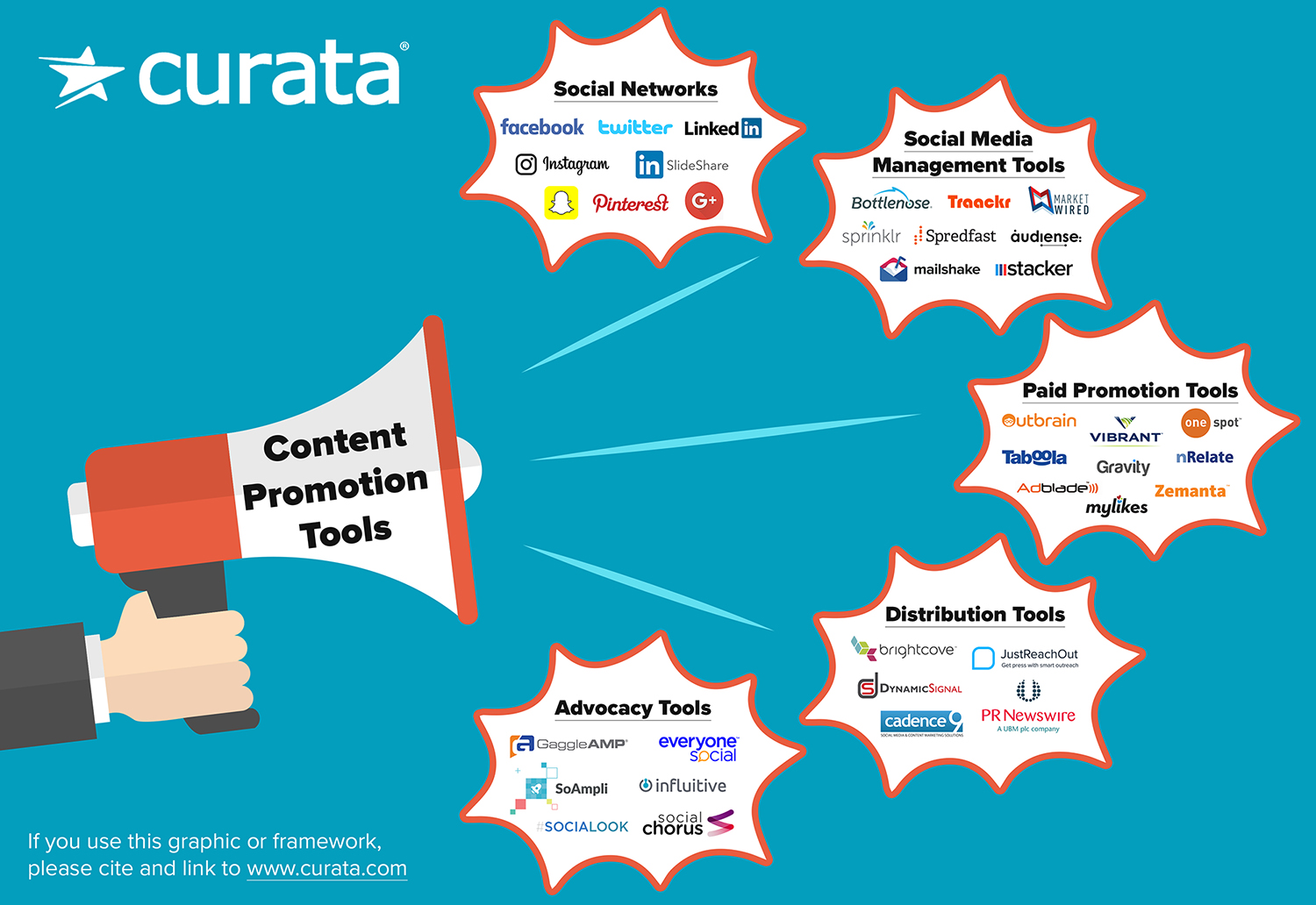 To figure out which tools fit your needs best, we put together the following list of content promotion tools.
This list includes social media networks, social media management tools, paid content promotion tools, distribution tools and advocacy tools. Please note this list is not comprehensive and there are other ways to promote content such as emails and newsletters. For a look at the entire ecosystem, see our complete content marketing tools map.
Content Promotion Tools
Social Networks
Use these networks to build followings, reach out to influencers, and even pay for sponsored posts and customized reach. For expert tips on using social media, see Neal Schaffer's guest post: 11 Effective Ways to Use Social Media to Promote Your Content.
Twitter – Boasts 328 million monthly active users as of Q1 2017. Users can post messages of up to 140 characters, share photos and videos, create custom lists, send direct messages, and more. Promote content on Twitter organically, with Twitter cards, or paid promotions.
Facebook – The social media giant has two billion monthly active users as of June 2017. It lets users connect with friends, share links, photos, videos, and events, join groups, and more. There are options for promoting content organically and through paid promotions.
Pinterest – Share your images and videos on customizable boards and "repin" others' images. Pinterest has 175 million monthly users as of Q1 2017.
LinkedIn – A business-focused online network. Users can share links, add connections, join groups, write recommendations, and search for connections by company, industry, skills, and more. Marketers can share content through company updates, sponsored updates and LinkedIn Pulse posts.
Google+ – Google's social network. Set up "Hangouts" using video chat, and create "Circles" of people for organizing contacts and targeting messaging.
Offerpop – A social media platform for businesses to recruit, engage, and convert customers.
SlideShare – Upload and share slide presentations, gain insight into who's viewing your presentations, collect business leads, and more.
StumbleUpon – A discovery engine for finding and recommending web content. Allows users to discover and rate web pages, photos, and videos personalized to their tastes using peer-sourcing and social-networking principles.
Flipboard – Curate articles, videos, pictures and more. Save them into a glossy, shareable digital magazine format.
Social Media Management Tools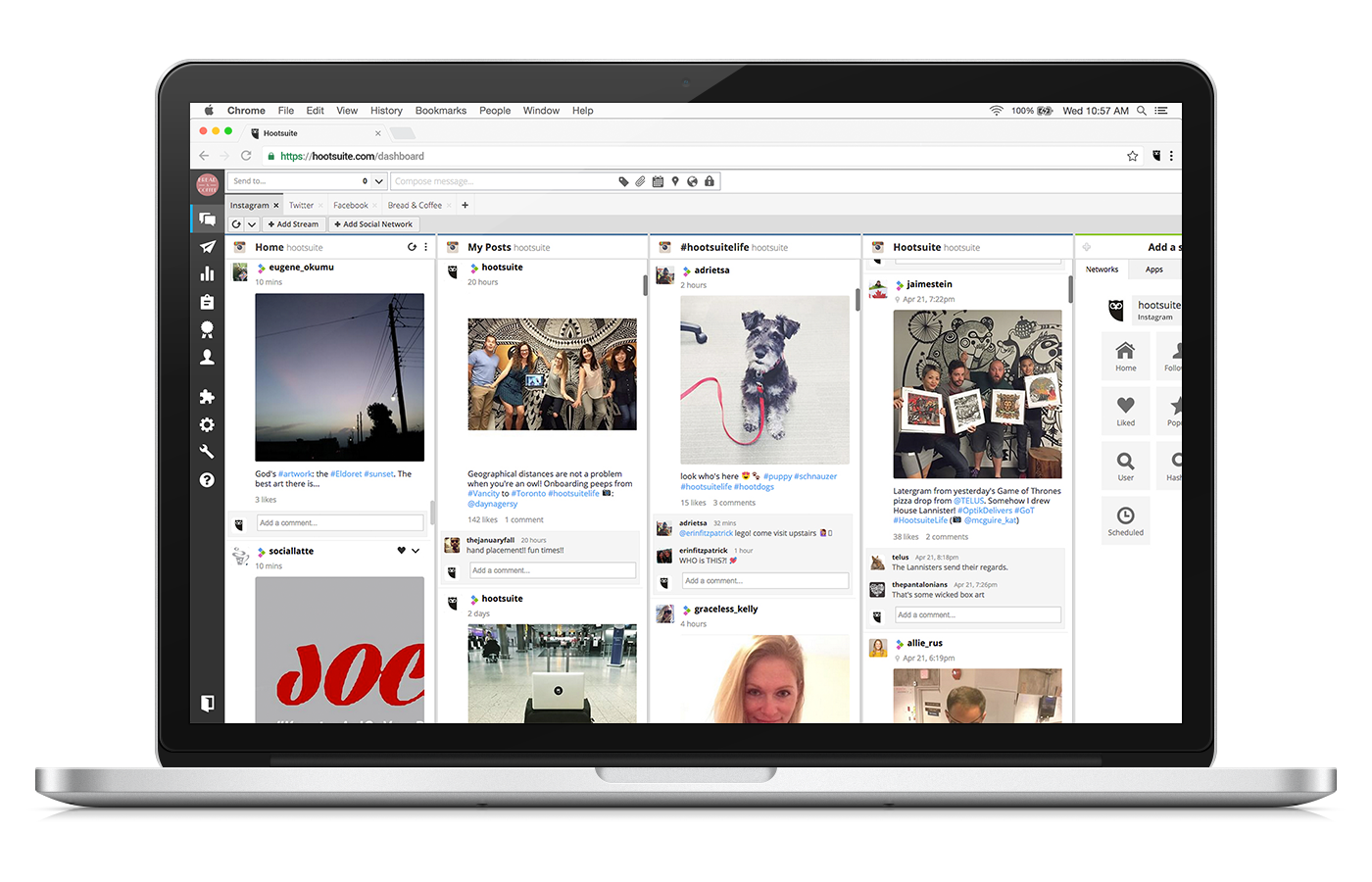 These tools help you organize your online presence. Many allow you to post to several social networks. They also typically analyze your posts' performance through a dashboard, showing which content performs best on which platform.
Sprinklr – Large global companies use this social media management system. Engage with customers, connect with CRM systems, build custom widgets, publish and manage content, and more.
Tweetdeck – Track brand mentions and hashtags, manage multiple Twitter accounts, and schedule Tweets, all in a single Twitter platform.
Hootsuite – Administer multiple social media accounts. Analyze social media traffic, track brand mentions, collaborate with other team members, and schedule messages and tweets.
Buffer – Add articles, photos, or video. Buffer automatically posts content to your social media accounts throughout the day.
Traackr – Discover influencers, nurture relationships with them, and demonstrate the impact of these relationships.
Sprout Social – Allows multiple users to schedule, publish, and analyze social media posts across several platforms.
Social Bro – Follow trends on Twitter and capitalize on them with this fully functioning Twitter listening and publishing tool.
Salesforce Marketing Cloud – Find and analyze what's being said about your brand and your competitors' brands. Find out what customers want, which content is working, and how to keep up with the conversation.
Social Mention – A social search engine that searches for and analyzes real-time aggregated content across 100+ social media platforms.
Bottlenose – Track what's trending in your industry. Get warnings about breaking news stories using advanced topic discovery and Natural Language Processing (NLP).
Spredfast – Company-wide social media collaboration and monitoring, and social analysis reports.
Meltwater Buzz – A social media marketing SaaS platform. Combines monitoring and analytics with engagement to give you a complete lifecycle approach to social media community management.
Marketwired Resonate – Connect to your industry marketplace in real time through social media and traditional distribution.
CisionPoint – PR software that helps you reach your audiences and manage campaigns across traditional, digital and social media.
GetStacker – Receive all social media mentions in a single inbox. Schedule messages across platforms, and run reports on social media content.
ViralHeat – Publish, analyze and run reports about social media posts via multiple networks.
Followerwonk – Discover metrics such as who your Twitter followers are, where they are, when they tweet, and easily share your reports with the world.
Content Marketer – Three products to help you find and contact influencers via email and Twitter. Email templates feature tracking, scheduling, and follow up sequences.
Narrow – Build a targeted Twitter following by interacting with the users most likely to be interested in your company's offerings.
Image Sharer – Create viral traffic by allowing your readers to automatically share images on your site and link back to you.
Jing – Capture basic video, animation, and still images from your computer screen, and share them on the Web.
Meet Edgar – A social media scheduling tool. Catalog your updates in a library that builds over time and automatically refreshes.
Oktopost – A B2B social media management platform. For managing, measuring, and amplifying your social media marketing.
Viraltag – Easily pull visual content from websites, Instagram, Pinterest, Flickr, Dropbox, RSS Feeds. One click scheduling for all social networks, and measure results from each channel.
DrumUp – Content discovery and social sharing. DrumUp uses data mining and NLP algorithms to discover, analyze and rank content based on relevance to the user's interests.
Paid Promotion Tools (aka Native Advertising)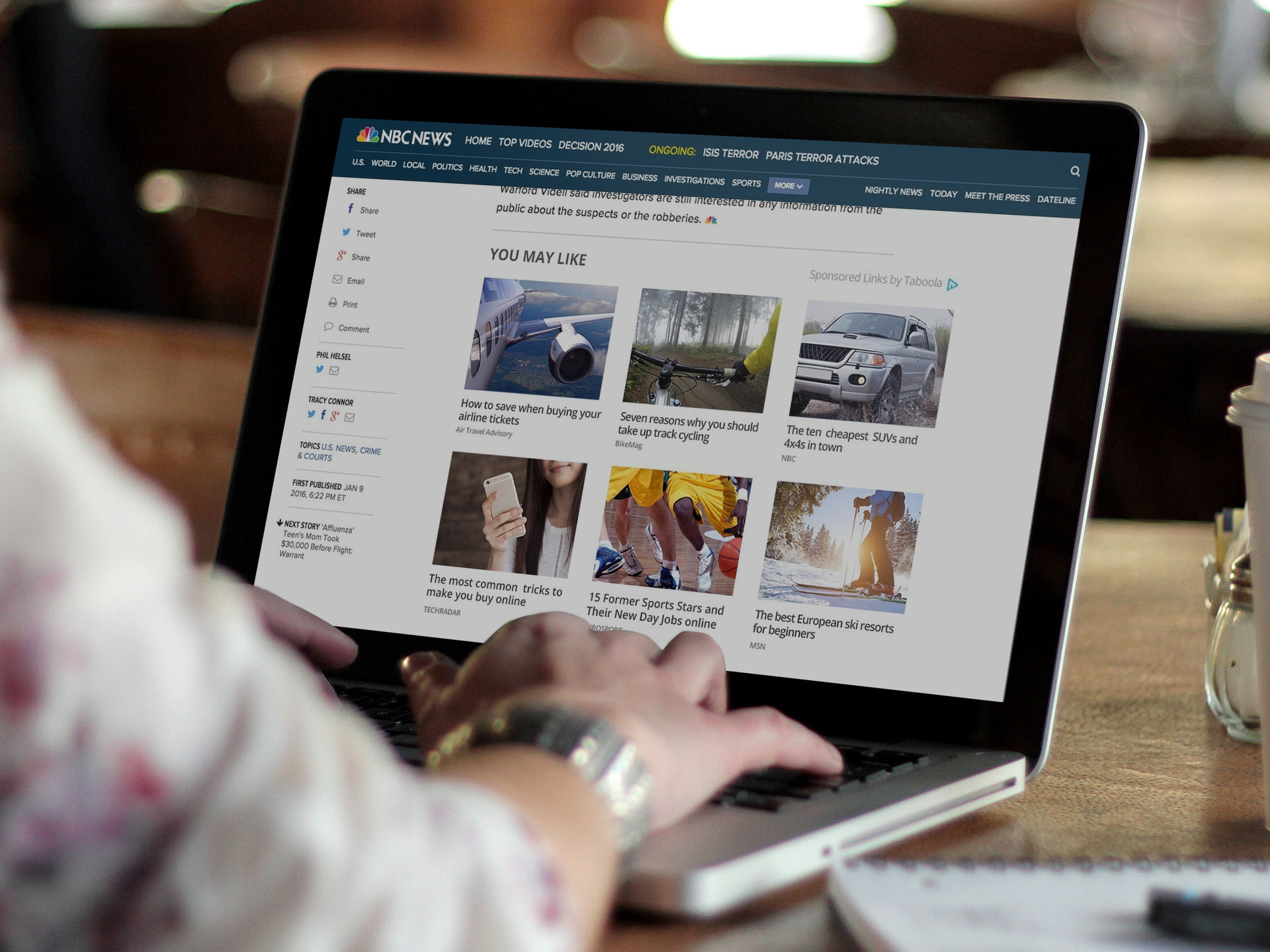 Use these content promotion tools to advertise content on websites across the Internet.
ContentGain – This widget places links to third-party content on other websites to boost distribution. The original content publisher shares ad revenue with the website sharing the content.
OneSpot – This tool automatically turns owned or earned content into optimized ads. It distributes the content across OneSpot's ad inventory, retargets users, and monitors results.
Gravity – Using algorithms based on users' reading and sharing history, Gravity enables websites to deliver personalized recommendations.
Outbrain – This content discovery tool recommends your content to readers of other premium publishers. It offers a personalized reader experience while exposing your content to engaged readers.
Vocus – Scans for prospects looking for companies like yours, suggests relevant social conversations, and distributes your press for traffic and search.
Taboola – Takes your content and places it on publishing websites, targeting it towards your selected audience.
nRelate – This platform helps content developers and publishers find an easier path to your target audience. Grows your reader-base from your site or elsewhere on the web.
Content Blvd – Connect with brands and publishers to create relevant and rewarding product placements.
Vibrant Media – This native advertising tool places content ads within other forms of editorial content. All triggers are user-initiated.
Disqus – Allows bloggers and website publishers to engage readers with an industry-leading comments section.
ContentClick – A native ad delivery system. Integrates content into thousands of blogs and websites.
Zemanta – Partners with many native ad networks such as Outbrain and nRelate.
Adblade – Target content with advertisement opportunities on over 100 branded content sites.
Mylikes – Places content on various websites and allows you to control your daily budget and bidding strategy.
PubExchange – Helps create partnerships between content creators. Partners then share ads for each other's content on their blogs and other websites.
Resonance – A content retargeting tool for keeping your message in front of people who visit your website. Tracks the content they view and makes them aware of the next most relevant piece.
Zemanta – Programmatically buy native content ads on almost all native ad platforms. Target your audience with the reach and frequency to meet your marketing goals.
Distribution Tools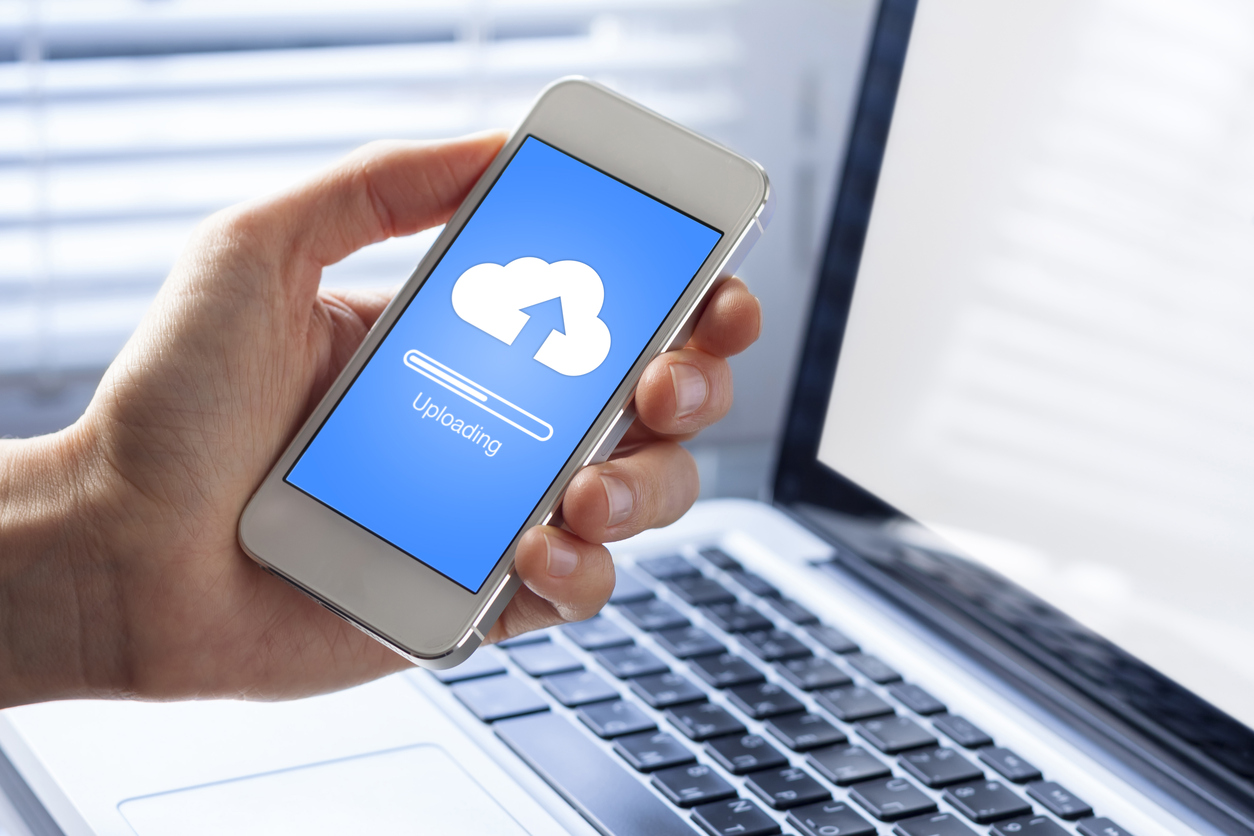 Content promotion to these networks will expand your reach.
Brightcove – This cloud content services provider offers an online video platform. Add custom video players to websites, social media profiles, and mobile destinations.
PR Newswire – Distribute news releases to a global media database of more than 700,000 journalists and blogger contacts. Monitor traditional and social media, and engage in real time conversations with journalists, bloggers, and other influencers.
Cadence9 – A unified solution for managing content marketing. Plan content using an editorial calendar, assign tasks to team members, administer content creation and publishing workflow, and more.
Dynamic Signal – Cloud-based promotional tool for content marketers. Distributes to multiple channels and alerts marketing and sales teams when content is published. Leads are integrated into Salesforce and marketing automation platforms.
JustReachOut – Find the right journalists and bloggers to pitch by searching keywords, competitors, niches, publications, and more.
Advocacy Tools
One of the most powerful forms of content promotion could be inside your own company. Use these tools to enable your employees—and in some cases your customers—to share content across their own social media profiles.
GaggleAMP – Amplify social media efforts. This tool allows you to create "gaggles" of people who can share company social media updates to their followers.
SocialChorus – Amplify social media posts and create brand ambassadors out of employees, customers, and partners.
Amplifinity – Creates advocacy programs across various mediums, including email, direct mail, and social media.
EveryoneSocial – Employees and customers can build their own social profiles to share your company's created and curated content.
SoAmpli – Encourage employees to become brand advocates. Helps you feed them content and reward them accordingly.
Influitive – Create an army of advocates with Influitive. Fosters a community of customers to share your content across various platforms.
SocialLook – Increase content traffic and conversion rates by sending messages through employees' social media presence.
Smarp – Empower employees to discover and share content such as blogs, events, and open positions to social media networks. Employees can measure the impact their content has on their network.
Content Promotion Tools are Crucial for Content Marketing
Do you use a tool for content promotion we haven't mentioned here? Let us know in the comments below. If you're interested in furthering your content marketing career as much as your content, download Curata and LinkedIn's joint eBook: The Ultimate Guide to a Content Marketing Career.